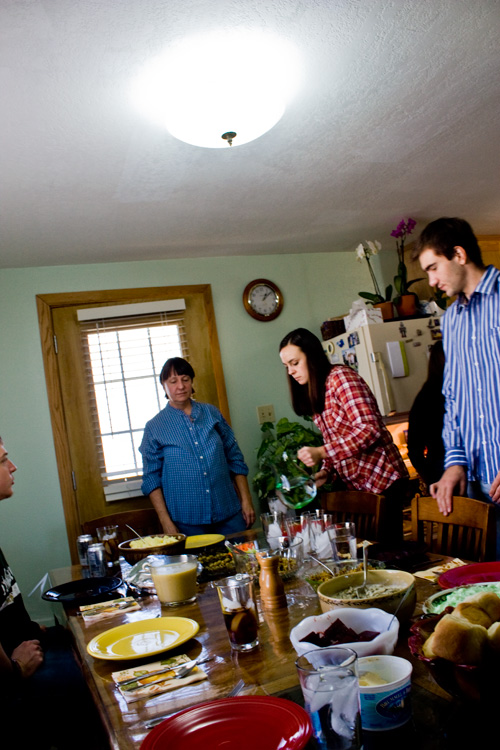 Thanksgiving
Thanksgiving dinner down in Erie.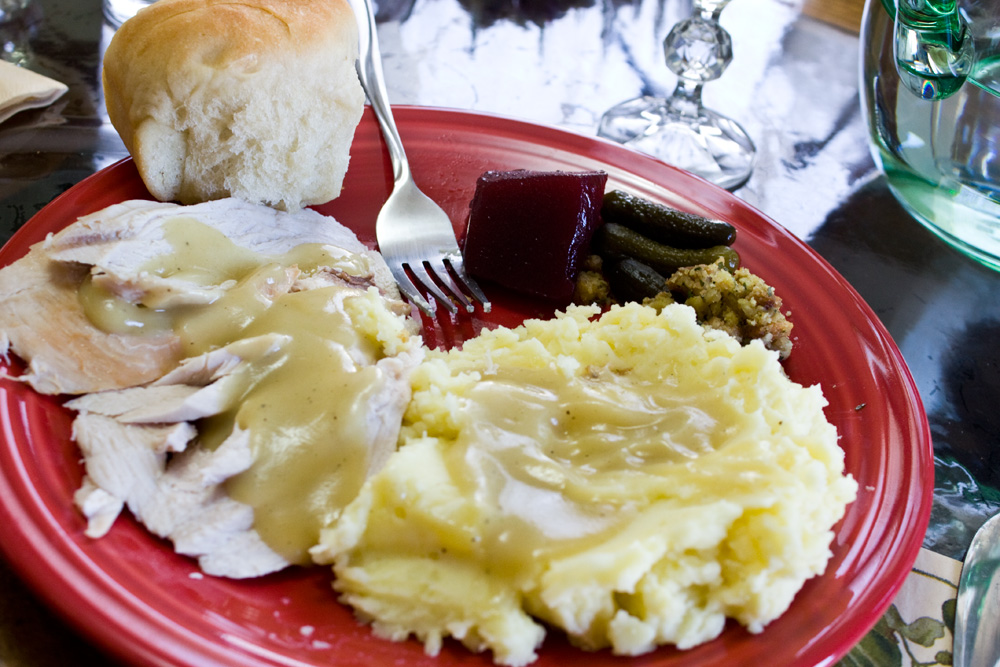 Plate
This was my first serving. We didn't end up doing dinner (evening), like we normally do, instead we just snacked on chex-mix.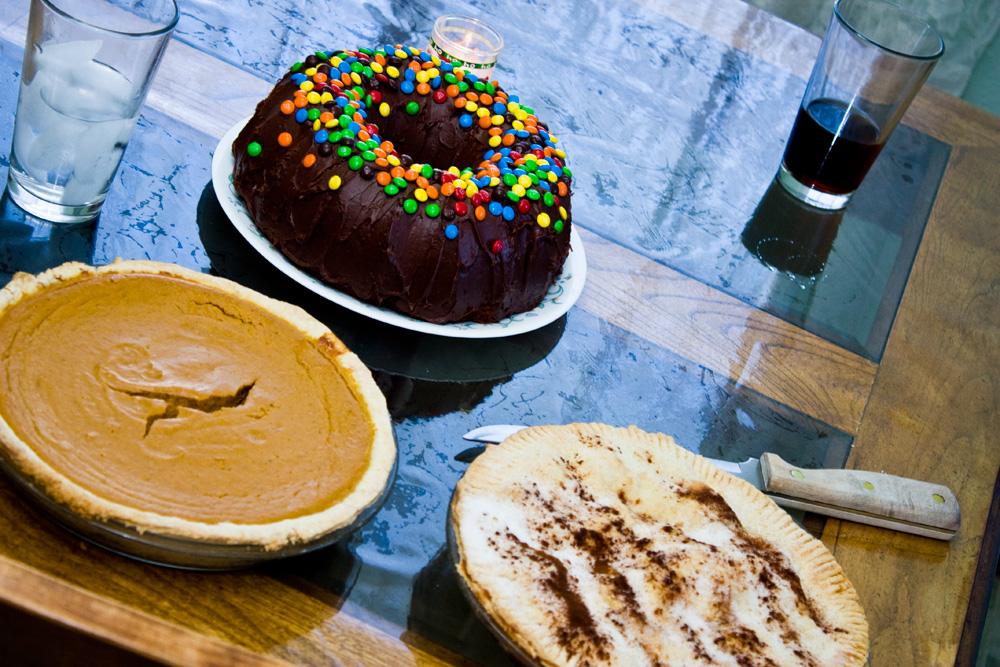 Desert
For desert there was Chocolate cake for Michelle's birthday, pumpkin pie and apple pie. I brought some of my pumpkin beer which paired nicely with the pumpkin pie.