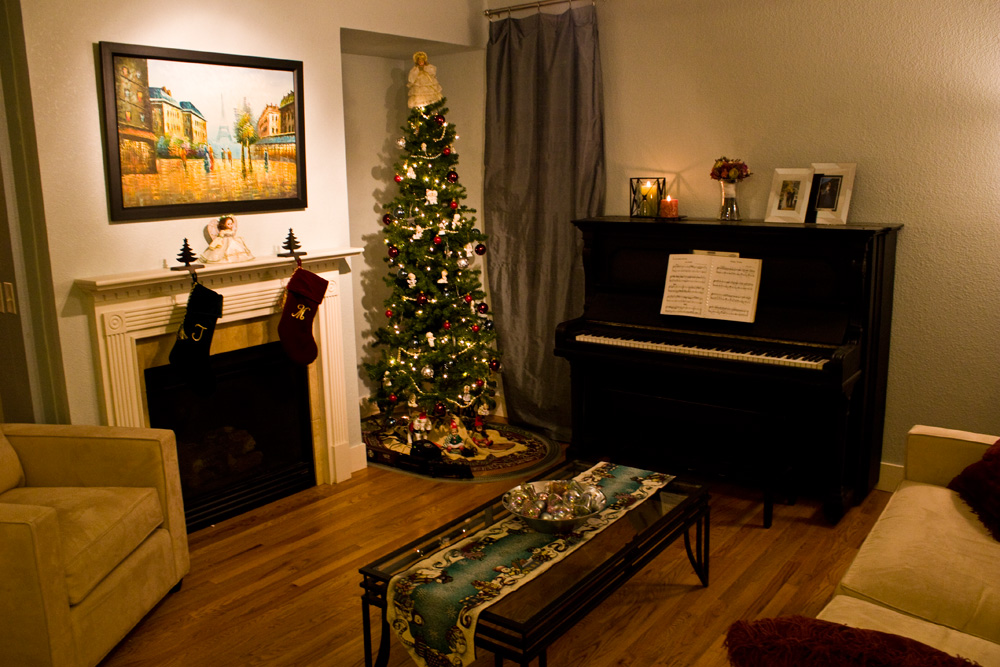 Christmas Tree
We set up the Christmas tree this evening. Unlike last year, Brewer didn't pose for this shot.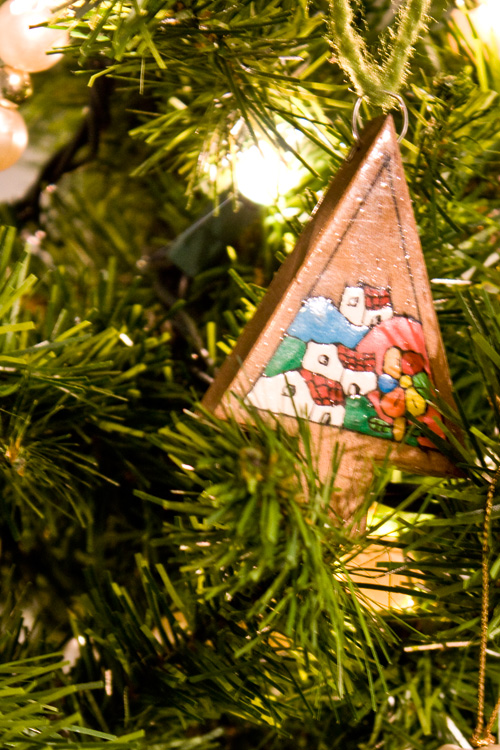 Photo
This was one of my favorite ordainments growing up and since there is a chance my parents aren't doing a tree this year I got it. We got this when I was young at some craft sale. It was originally painted in El Salvador.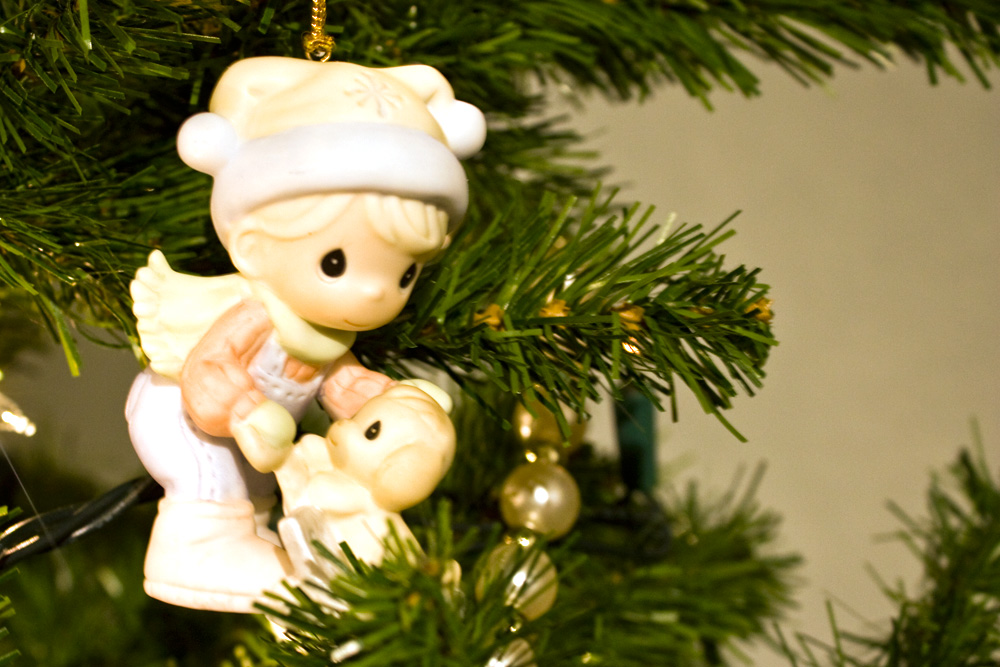 Precious Moment
As you know the tree is filled with "Precious Moments" ordainments; well this year, Michelle got one for me. It is a little boy shoveling the sidewalk with a little dog.