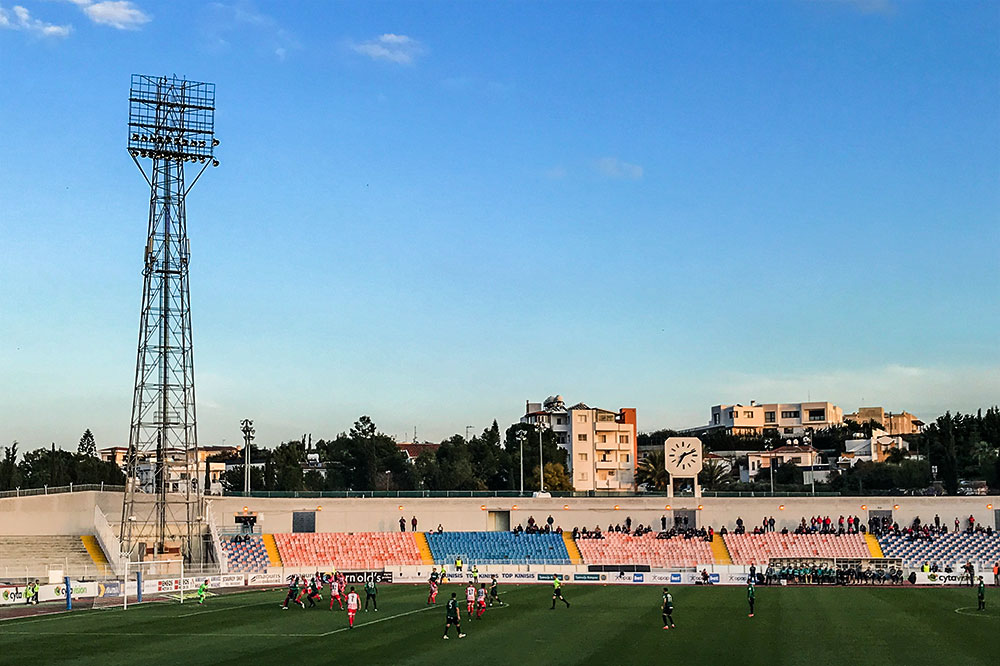 Soccer Game
I went to my first Cypriot Soccer game this afternoon with Ioannis and Costas. They played very well in the first half, but in the second, they gave up three points.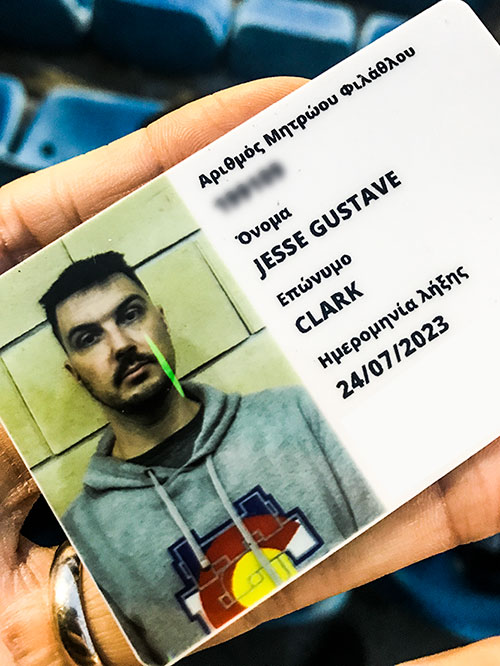 KOA Card
To watch the games, you need to have an official ID from the Cyprus Sports Organization or KOA. To get this ID, you have to show up at the stadium two hours prior and provide your regular ID, in my case it was my passport.
However, at this stadium they weren't issuing cards, so we had to go to a different stadium to get IDs. It took around two hours to get this!
It is meant as a riot prevention tactic. The ID was needed to purchase a ticket that had my ID printed on it. Then, I needed to show this card and my ticket when I entered the stadium. So, if there was a riot, they would know who was at the stadium.
I didn't realize that they were taking the photo when they did!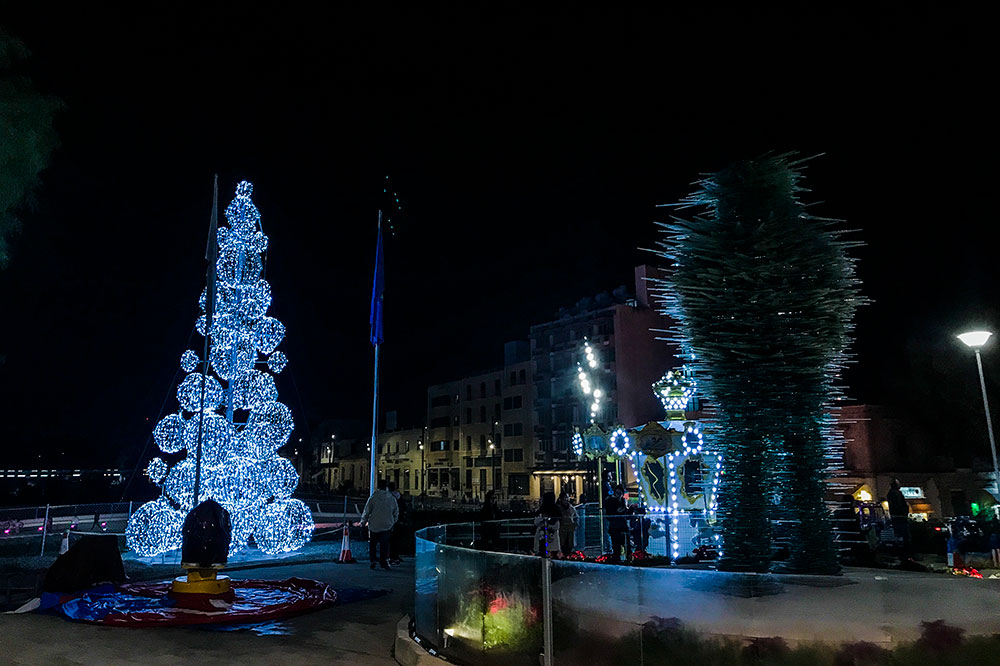 After the game, we all went downtown for dinner where there were many Christmas decorations up.