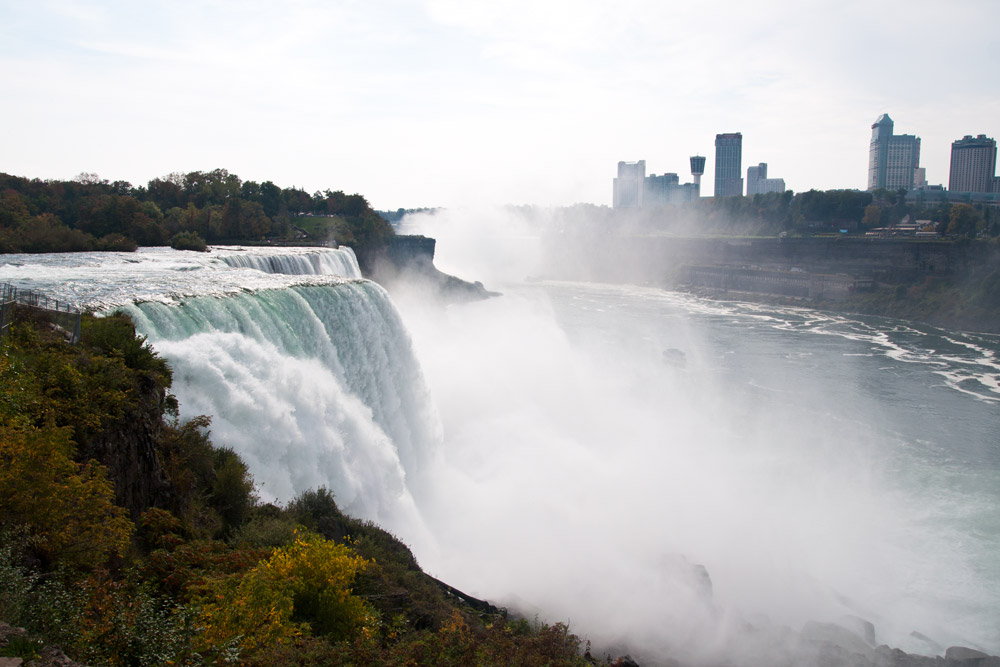 Niagara Falls
This afternoon I took a bus north to visit Niagara Falls. It took about 50 minutes to get up there. This is the American Falls and was smaller than I expected. The American side of the falls is a big park and the Canadian side is a lot of commercial buildings. You can see Canada on the right side of this photo.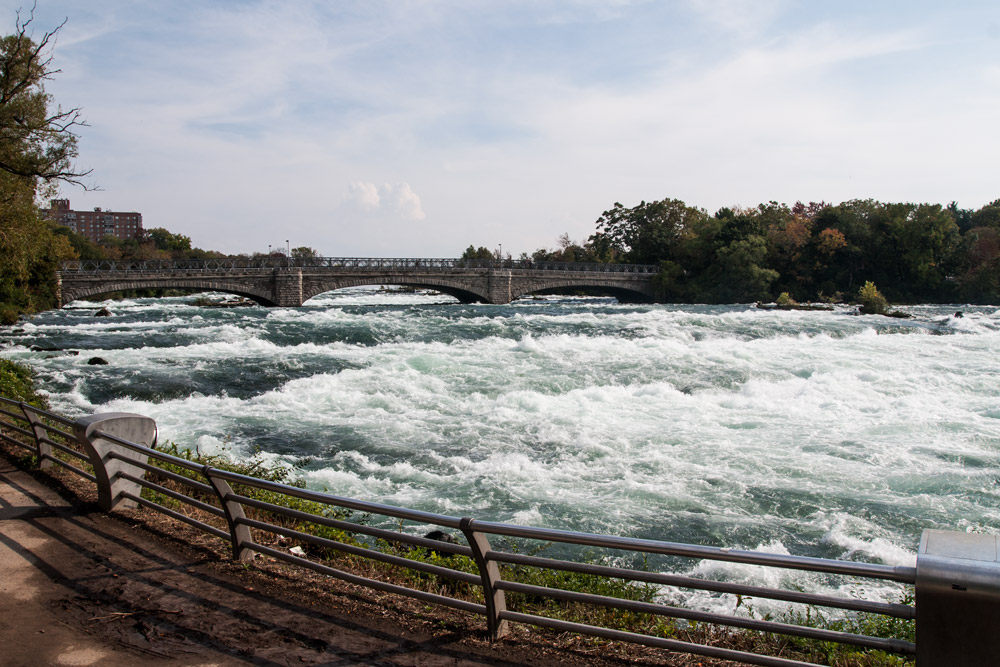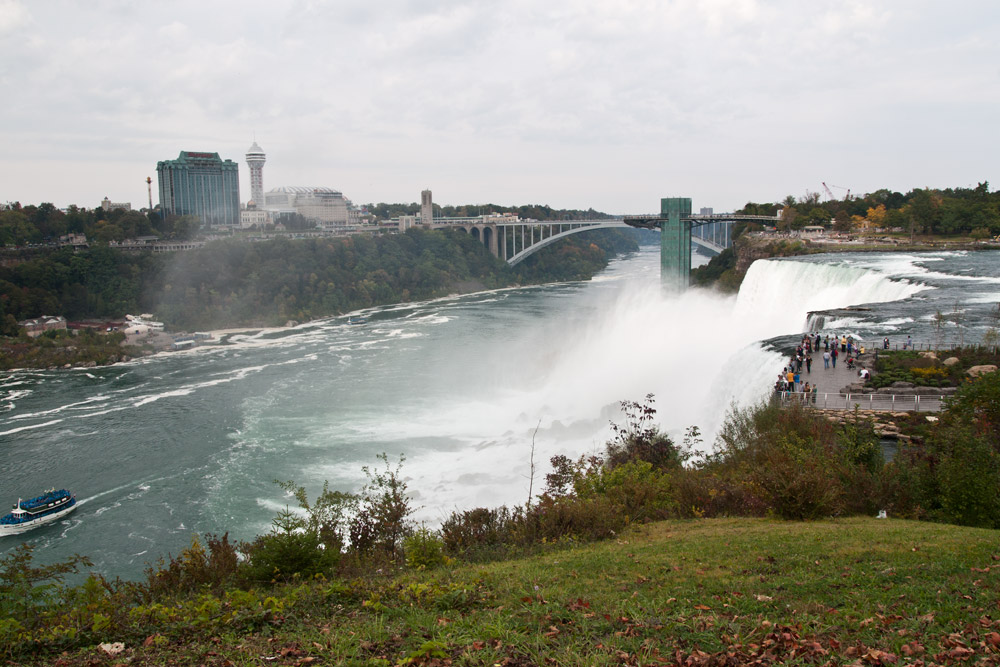 This photo was taken from the other side of the falls.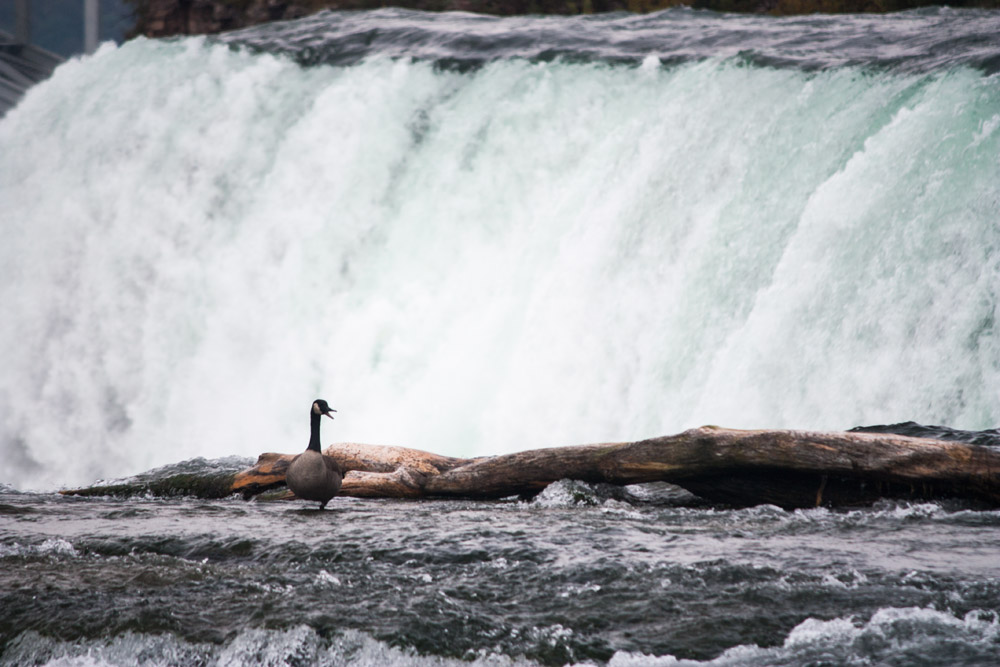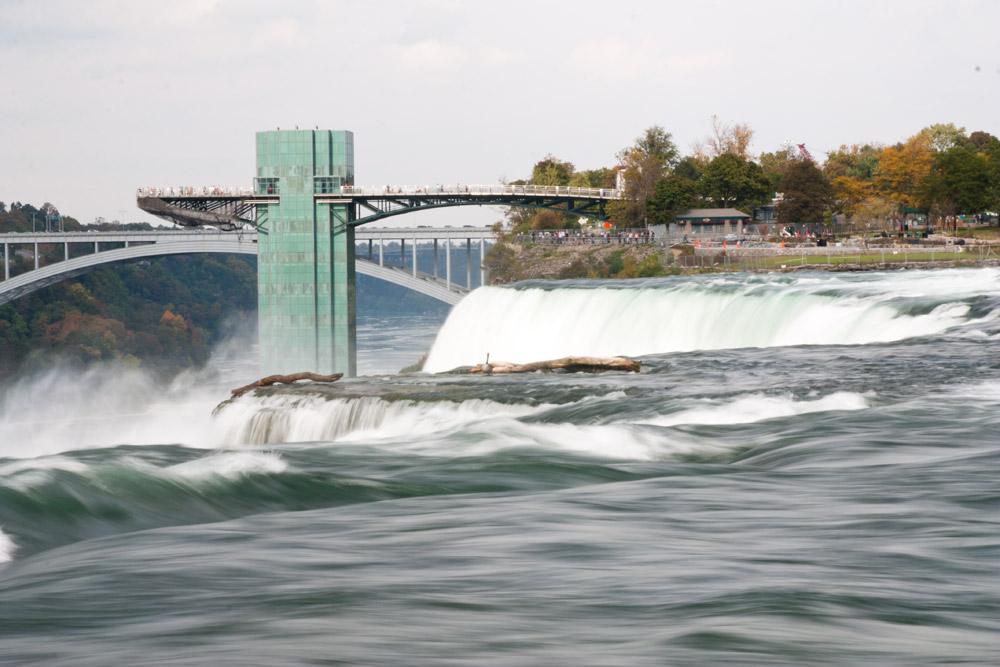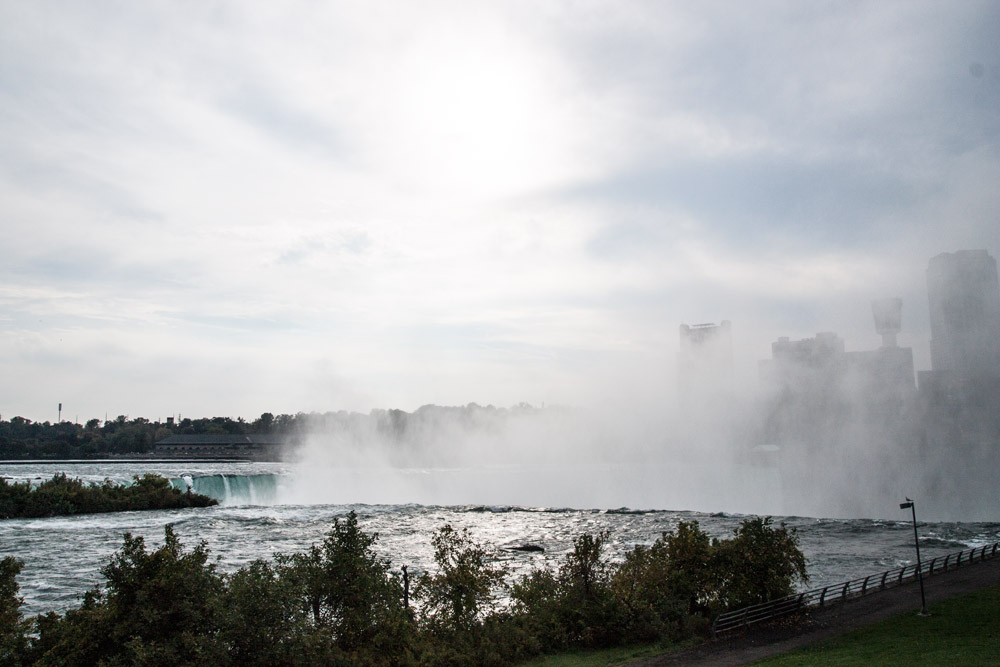 Horseshoe Falls
On the other side of the park was the Horseshoe Falls, which is bigger than the American Falls. Unfortunately, I couldn't get a great view of it because of the mist and the angle I was at. If I come back, I will bring my passport and travel over to the Canadian side of the falls.