Merry Christmas
We went to Phoenix this afternoon to have Christmas dinner at Steph's house (Michelle's sister). James, Steph's boyfriend, works in the food industry* so we had a five course platted meal.
*I say "food industry" because he currently, owns a restaurant, brokers wine, and writes for local food magazines.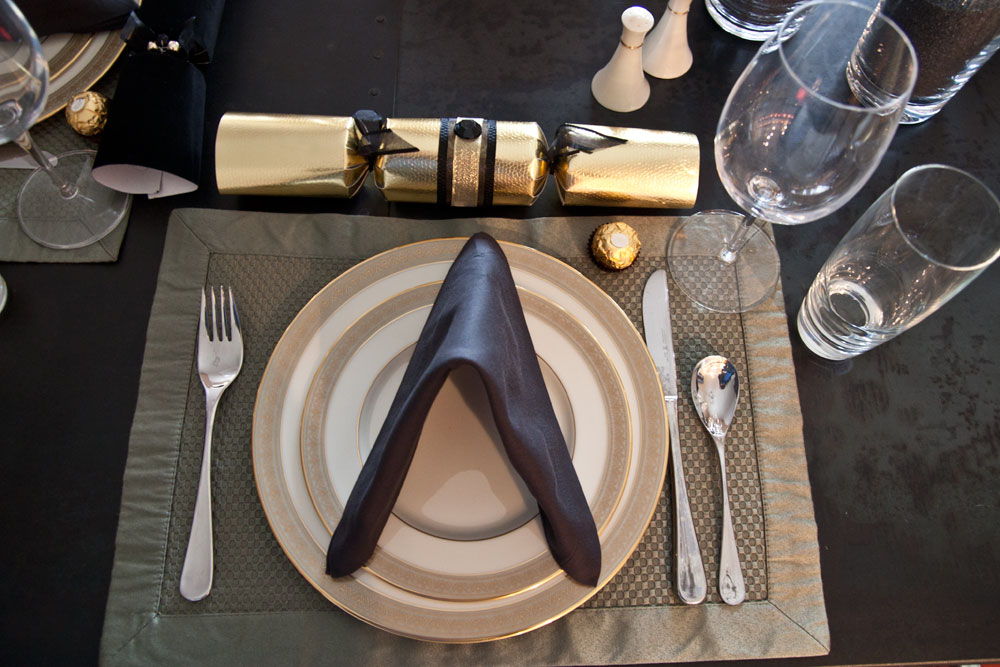 Place setting
The gold thing above the place is called a "cracker". And in the past, I have just assumed that these were fancy crackers. This never made sense to me because I figured, 'I'm eating dinner, why would I want crackers'.
So, Today, I Learned, that crackers are actually a gift. One person holds one end, and another person holds the other end and you pull. It separates with a loud crack, and there is a present inside. Mine was a pen, but there was also a drill bit set, flashlight, reusable shopping bag, to name a few.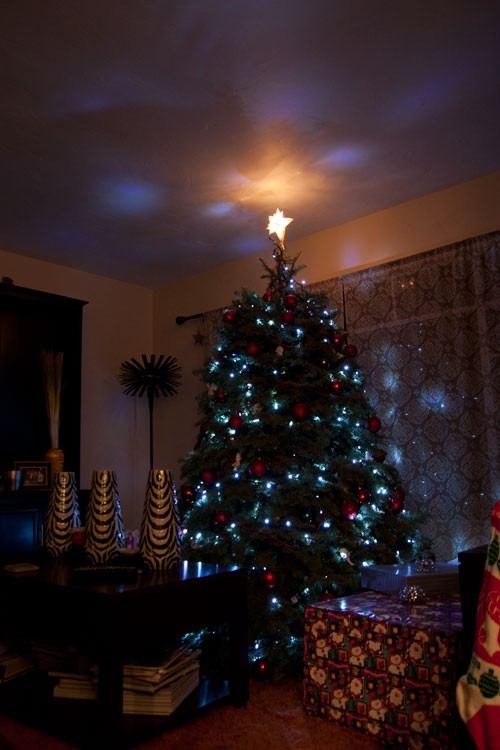 Christmas Tree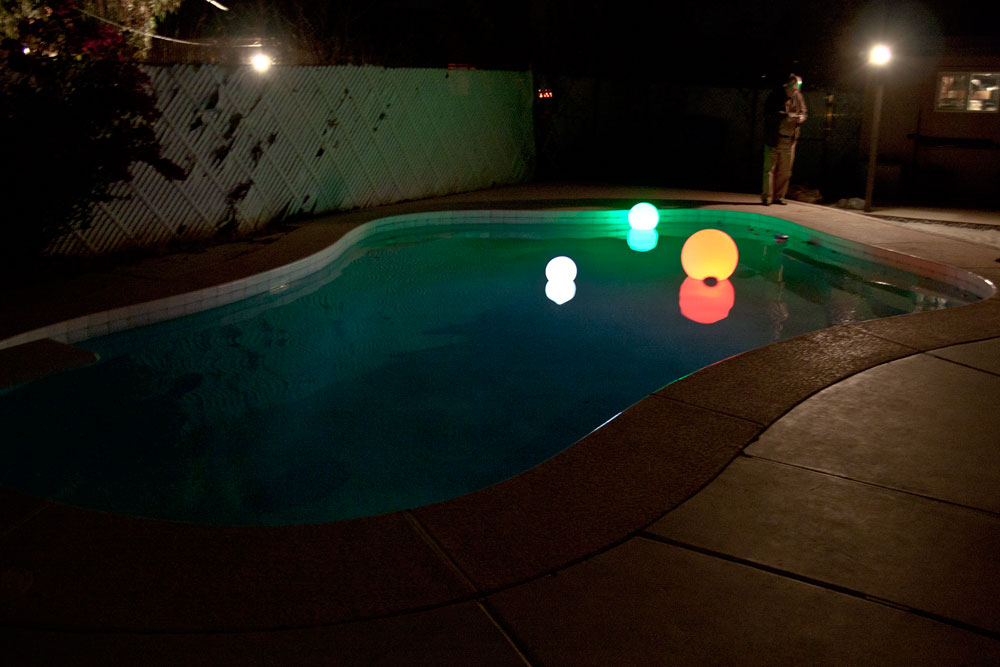 Pool Balls
Steph has a pool in her back yard, and she got these floatable, glowing balls to put in it. You can also put weights in them so they submerge under the water.