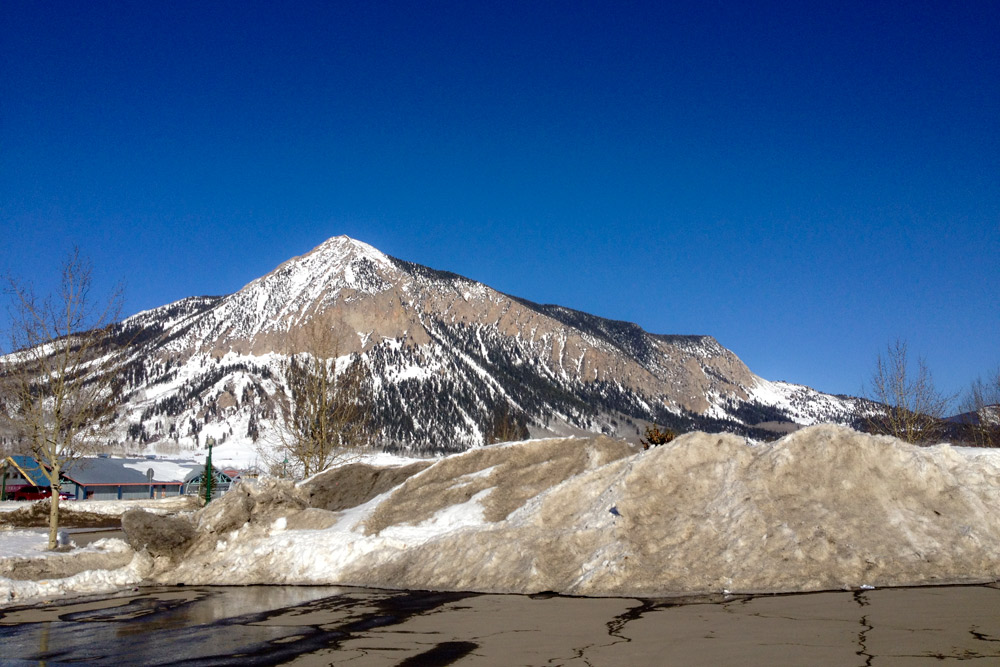 Crested Butte
This photo was taken after the ski day, down in the village. Today we got up and skied Crested Butte. I took my DSLR in my backpack but I didn't take any photos with it. All of the photos below were taken with my iPhone.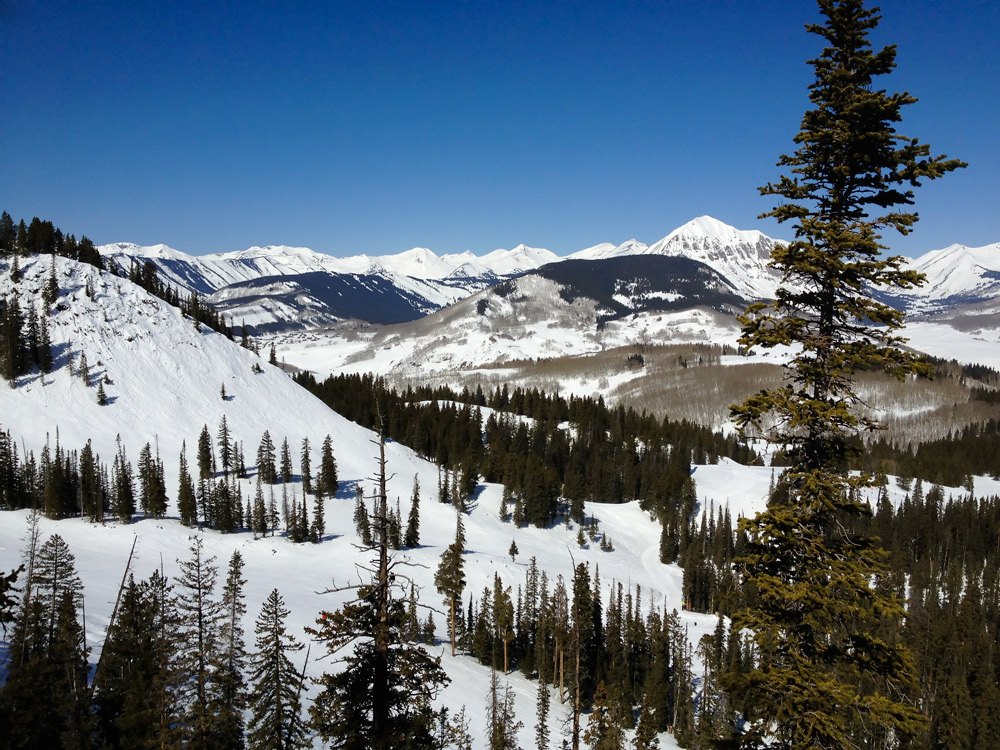 View
From the top of the mountain there were breath taking views.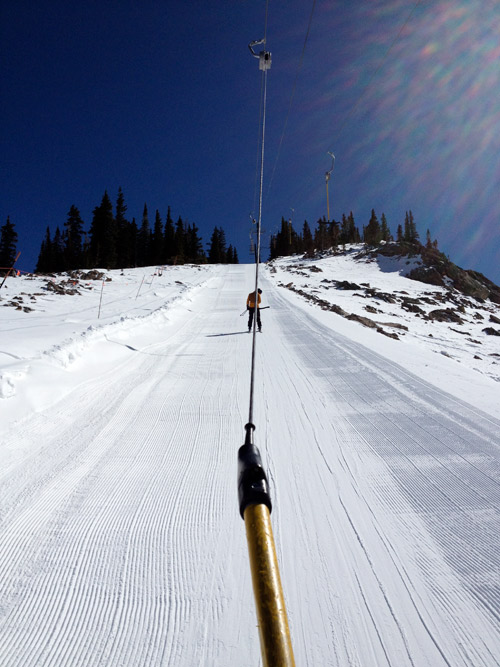 T-bar
We rode the North Face T-Bar Lift up to the top of the bowls. This T-bar can take two people up at a time, but I went alone, as well as Tim (in front). However, as we were loading on, a guy behind us was pissed because we weren't doubling up. There was no line and he was complaining that he was in a hurry because he had to get to work.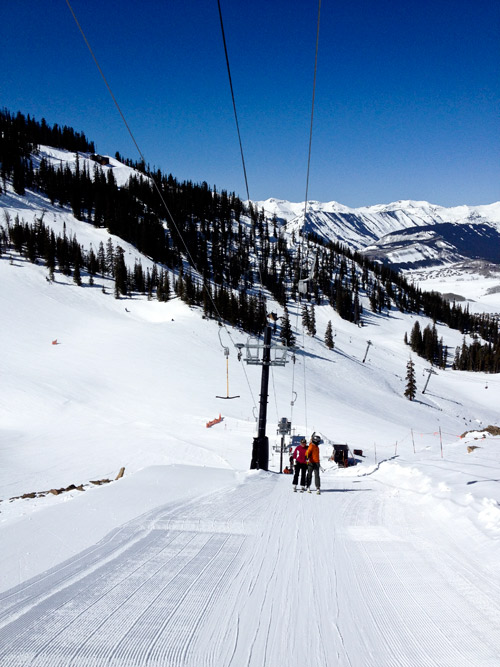 Correct way to Ride the T-bar
Ben and Marissa rode up the T-bar together, which apparently is the correct way to ride up. See the giant line at the bottom of the lift... yeah, I don't either.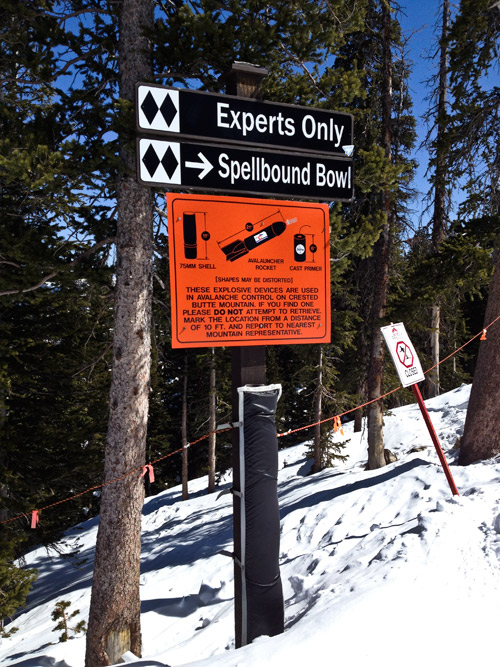 Do Not Retrieve
"These explosive devices are used in avalanche control on Crested Butte Mountain. If you fins one Please DO NOT attempt to retrieve."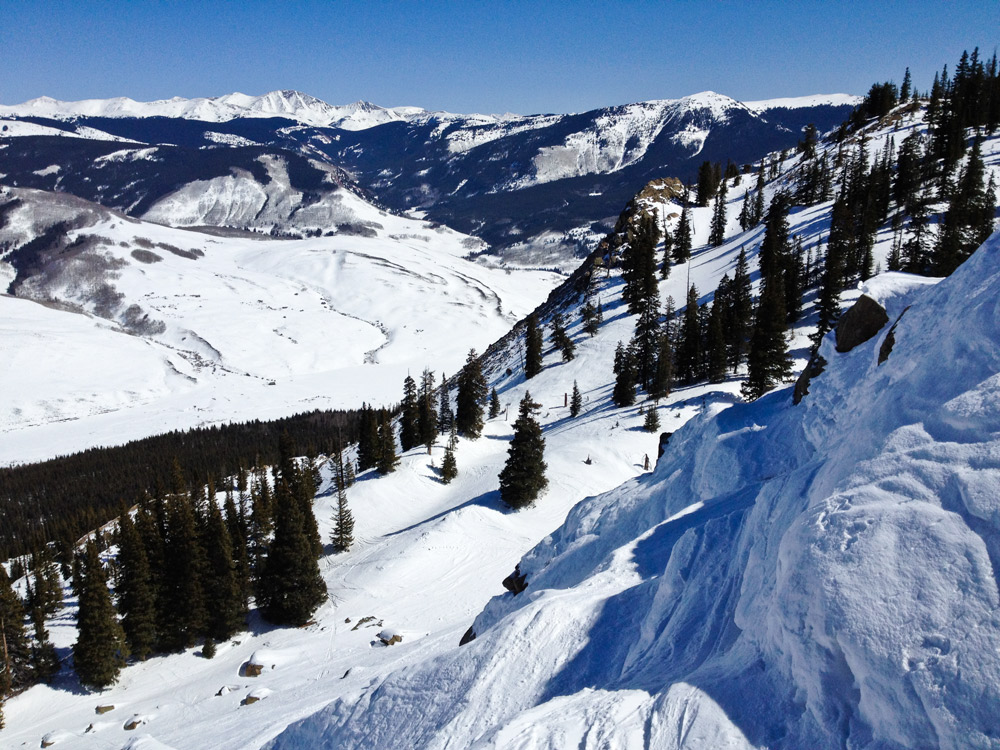 Steepness
With photos, it is difficult to show the steepness of a run. I believe this run is the beginning of "The North Face". The steepness was around 39 degrees.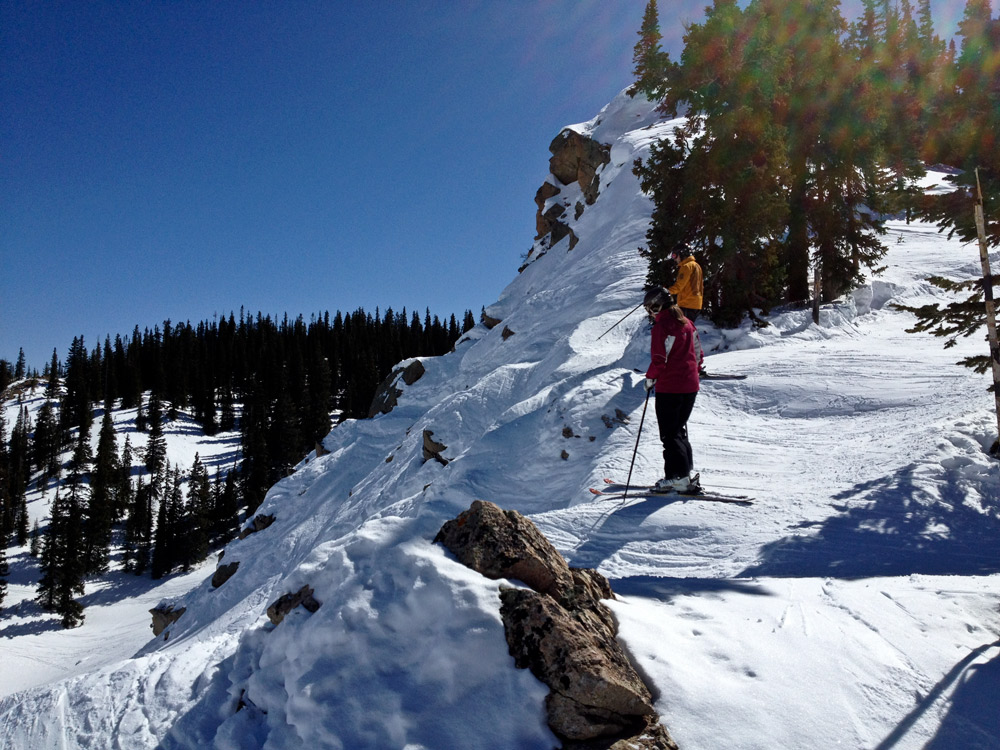 Choose Your Lines
Marissa and Tim choosing their lines. There were a lot of rocks visible so you had to be careful where you skied.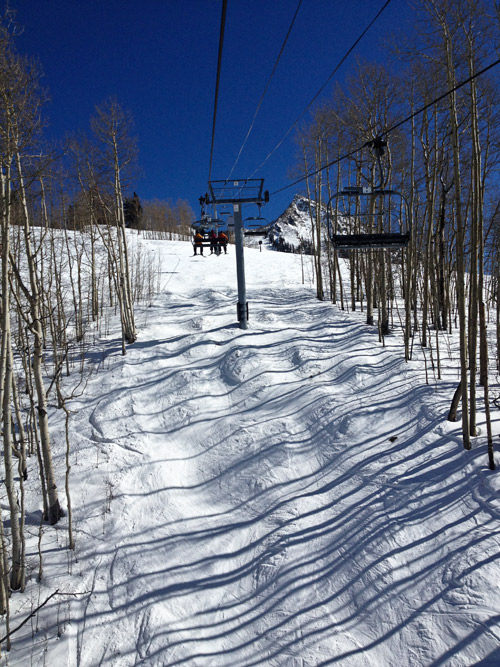 Crested Butte
In the afternoon we went over to the West side of the mountain and took the "Silver Queen Lift" up to the top. In the upper right it the peak of Crested Butte.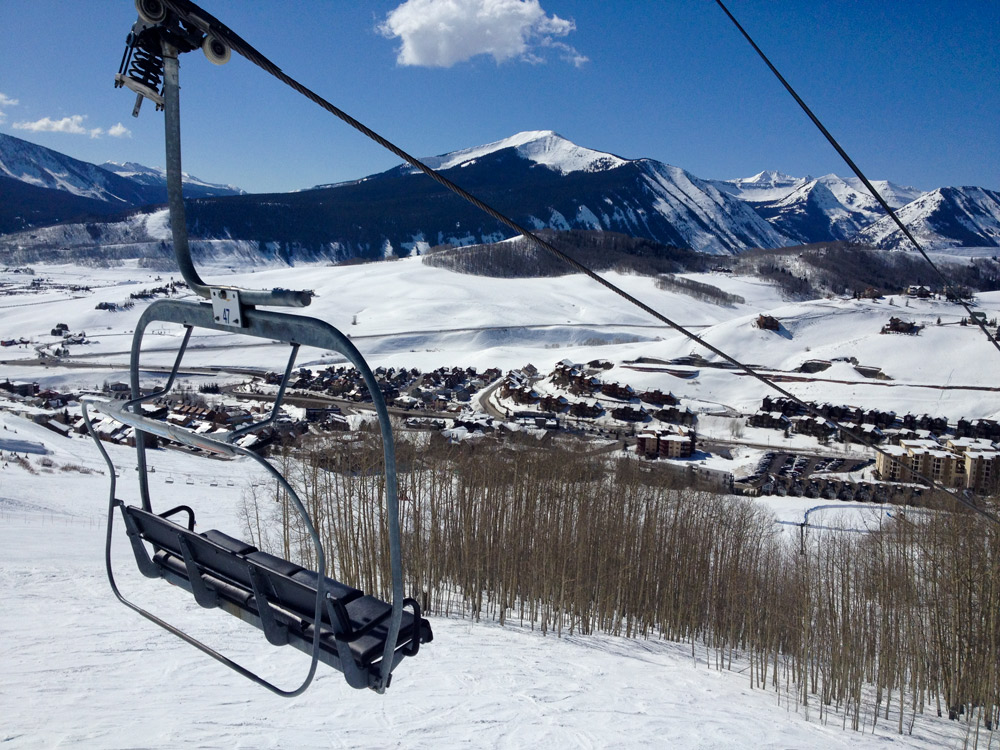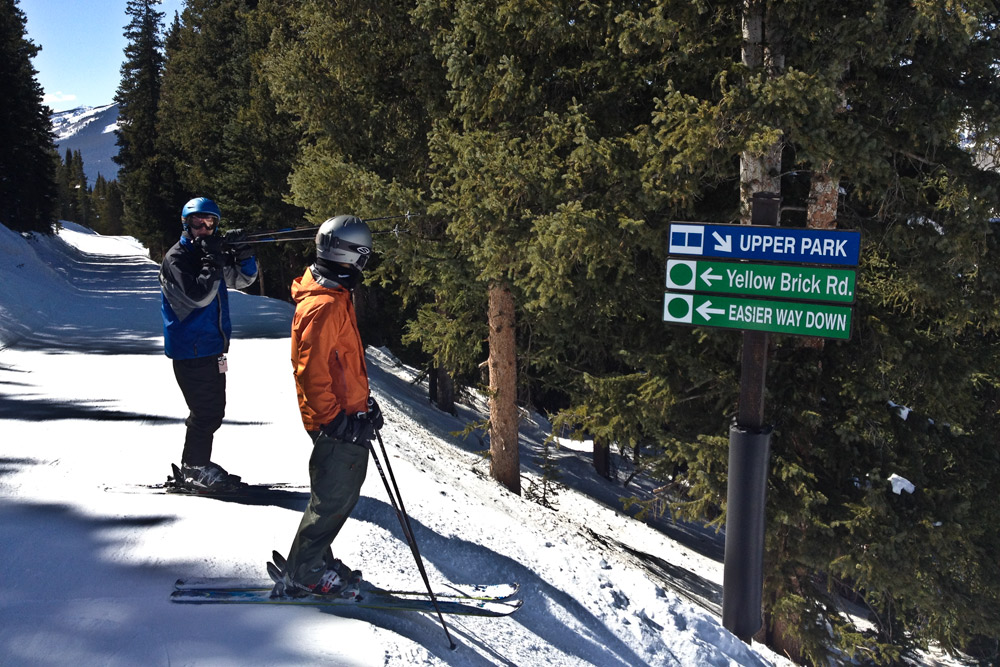 Double Blue
I have never seen a run marked as Double Blue before!