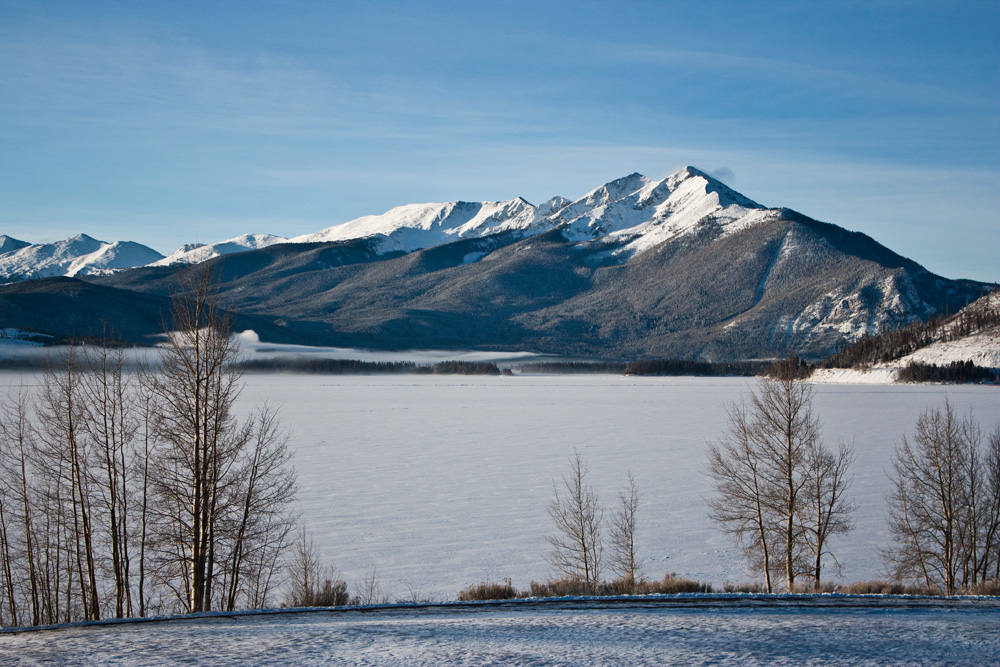 Condo View
The next morning we woke up and I took this picture off the balcony. The frozen lake is Lake Dillon and the mountain in the background is Ten Mile Mountain.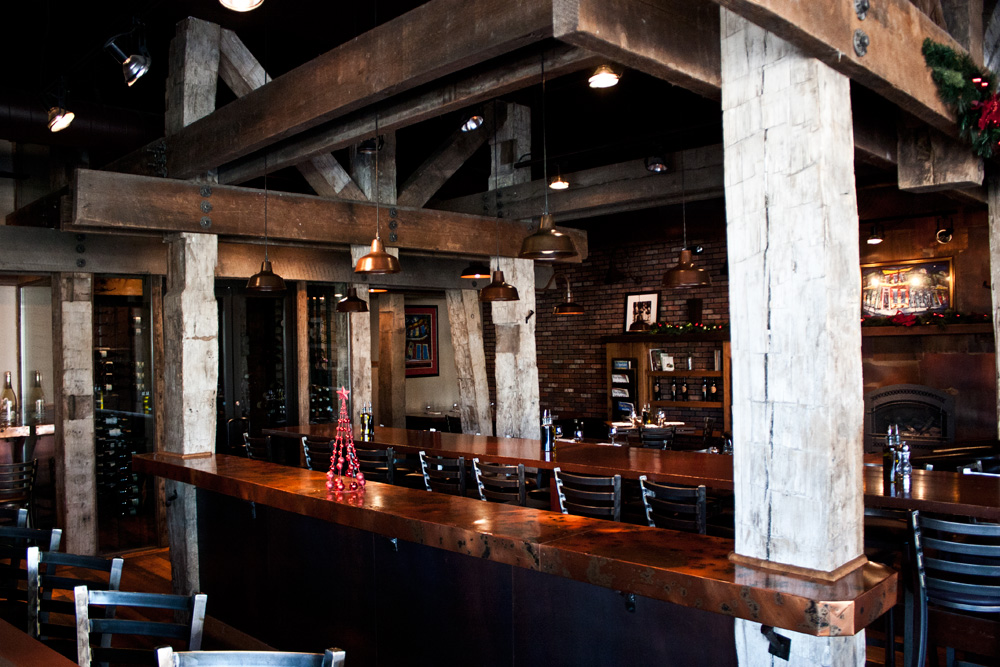 Lunch
For lunch, we ate at an Italian Restaurant that we had visited during our Wedding week. We had it for lunch because the dinner menu is exactly the same but about double the price.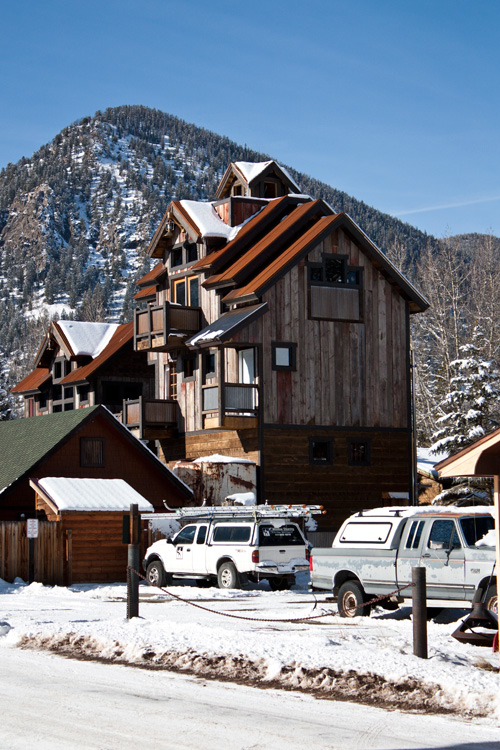 Frisco
After lunch we wandered around Frisco downtown.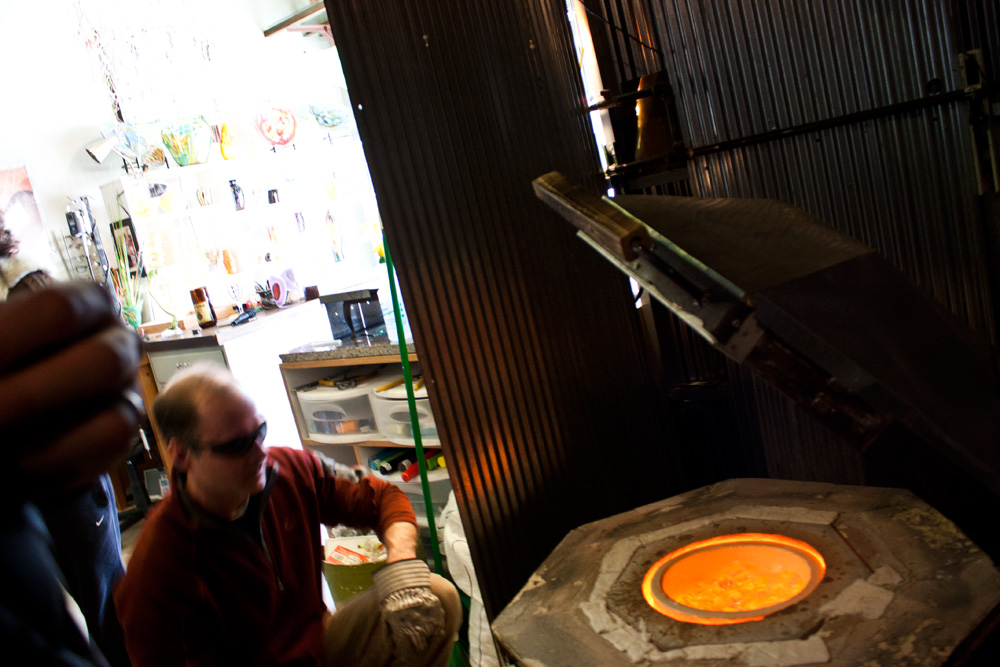 Glass Blowing
As we were wandering around the town we stepped into a glass blowing shop. We were expecting just to look at a few pieces, however, the owner invited us on a "tour" of his shop and actually let us melt some glass. The individual was odd to say the least, he talked very slow as if he had done a lot of drugs in his younger days.
In this photo, he asked me to hold a stirring stick of some sort and to stir the glass as needed. I stepped back into the workshop and he opened up this piece of equipment that was 1500 degrees. After opening it, he asks me if I had glasses on... I guess it was a good thing that I did?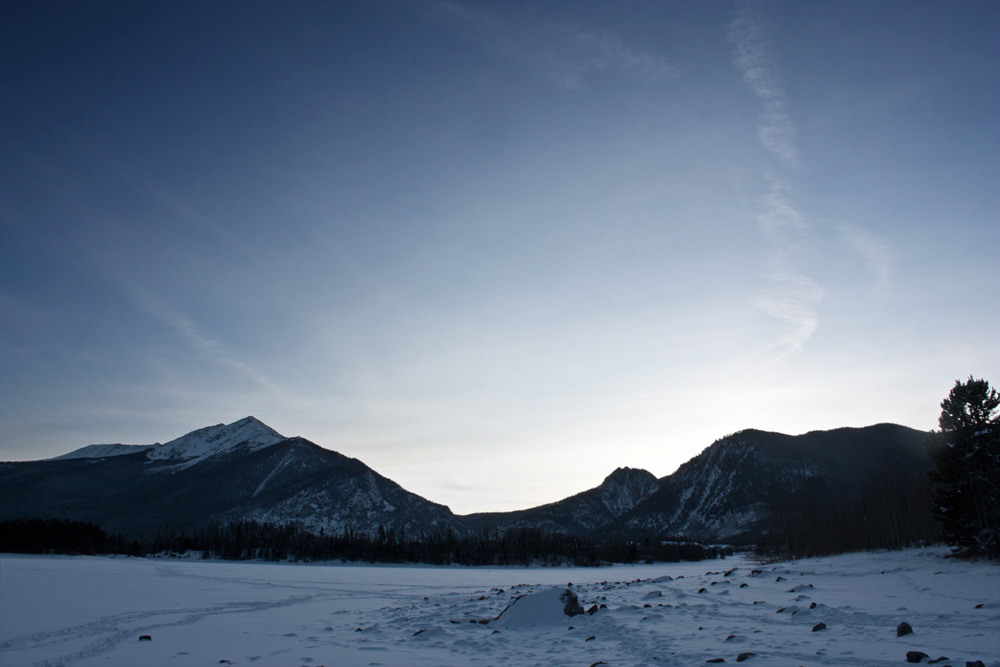 Waiting
We were driving back to Dillon when we noticed that it was 5pm. Since the moon had risen the day before around 5, we assumed that it would rise around the same time. So we pulled over and went to go walk on the lake.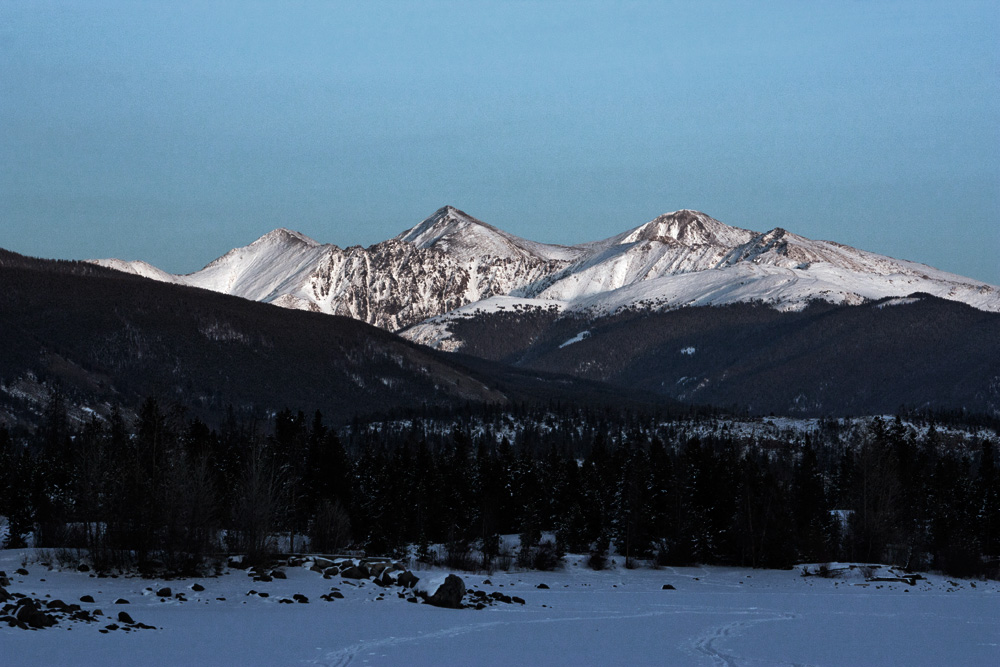 Greys and Toreys
Around 5:15 I asked Siri when the moon would rise and it responded 5:46 in Dillon. So we wandered around the ice for a little while to keep warm.
The two mountains on the left are Greys and Toreys, two of Colorado's mountains that are above 14,000'. They are two of the easier 14ers to climb and we might attempt them this summer.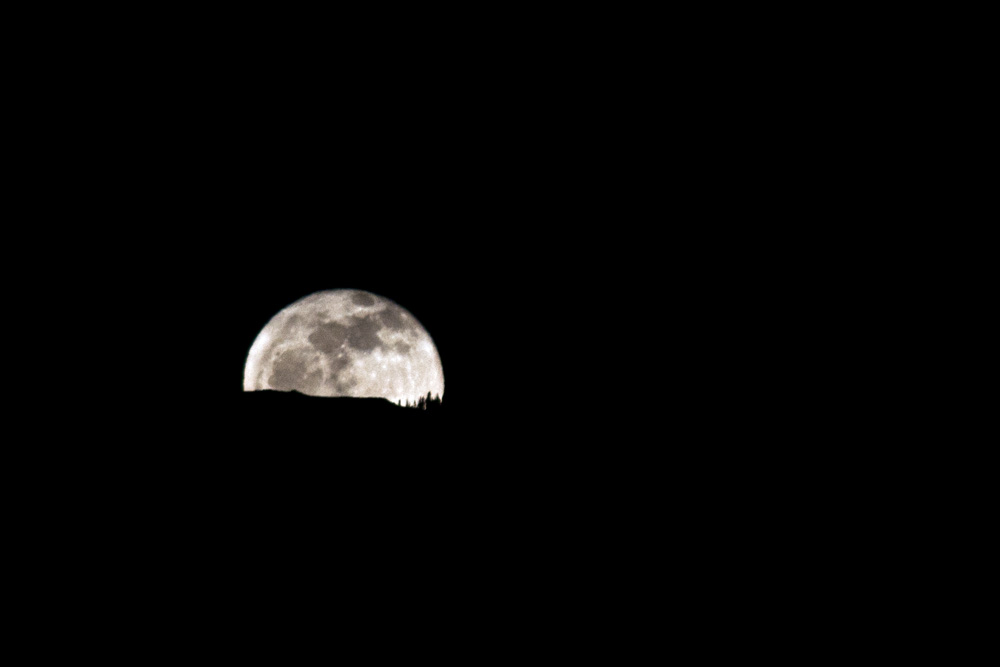 6pm
At 6pm we were cold and there was very little light to be able to see. We started headed back to the car, and finally at 6:15 the moon appeared. I took a few pictures of it rising but at that point didn't really care.