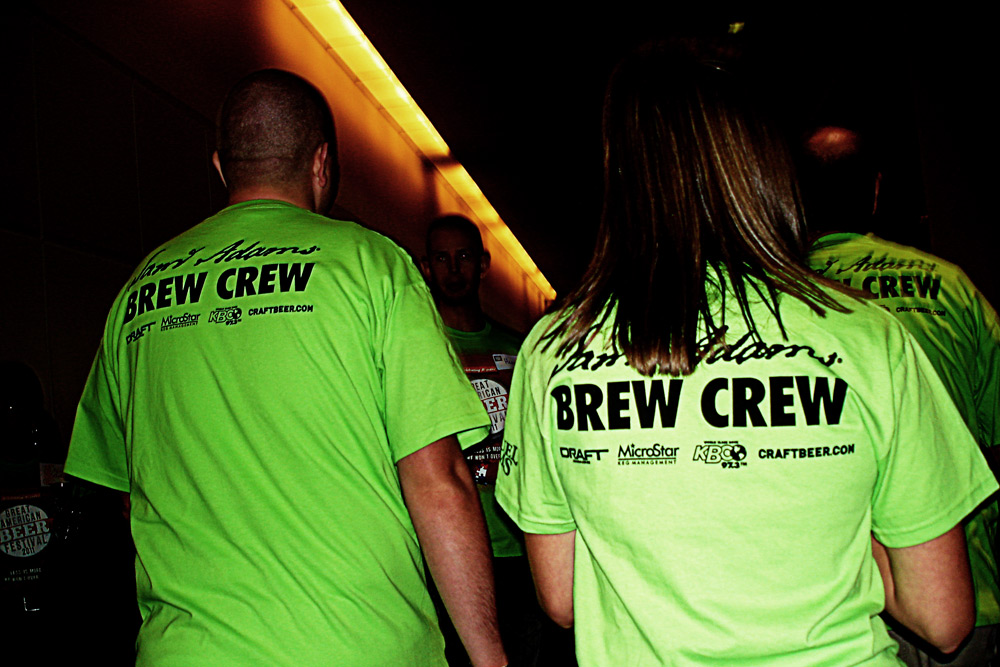 Great American Beer Festival
Today Jake, Robin, Cedric and John went down to Denver to the Great American Beer Festival. We were part of the "Brew Crew" and helped pour beers for the two sessions. The afternoon session was the (American Homebrewer's Association) "Members' Only Session" and the evening session was basically the party session.
I brought Michelle's Sony Cyershot, which had some difficult in low light.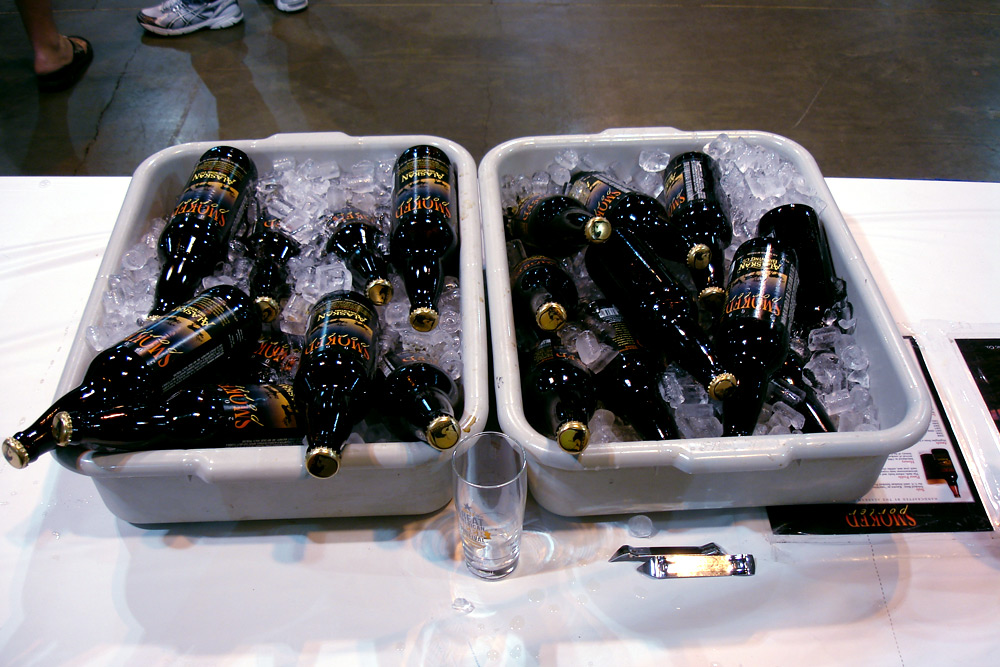 Alaskan Brewery
For the afternoon session, Cedric, John and I worked over at Alaskan Brewery. We were doing a vertical tasting of their Smoked Porter with their 2000, 2008 and 2010 versions. The 2000 was the best, and it was great to be able to try them all and see what age does to a beer.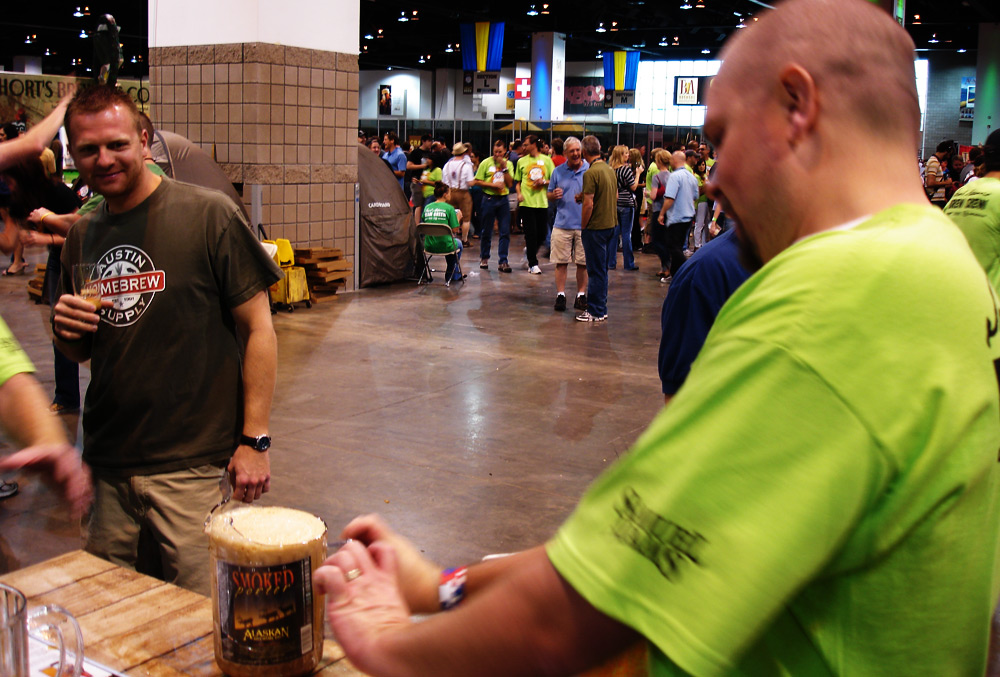 Foam
One of the many foam FAILS.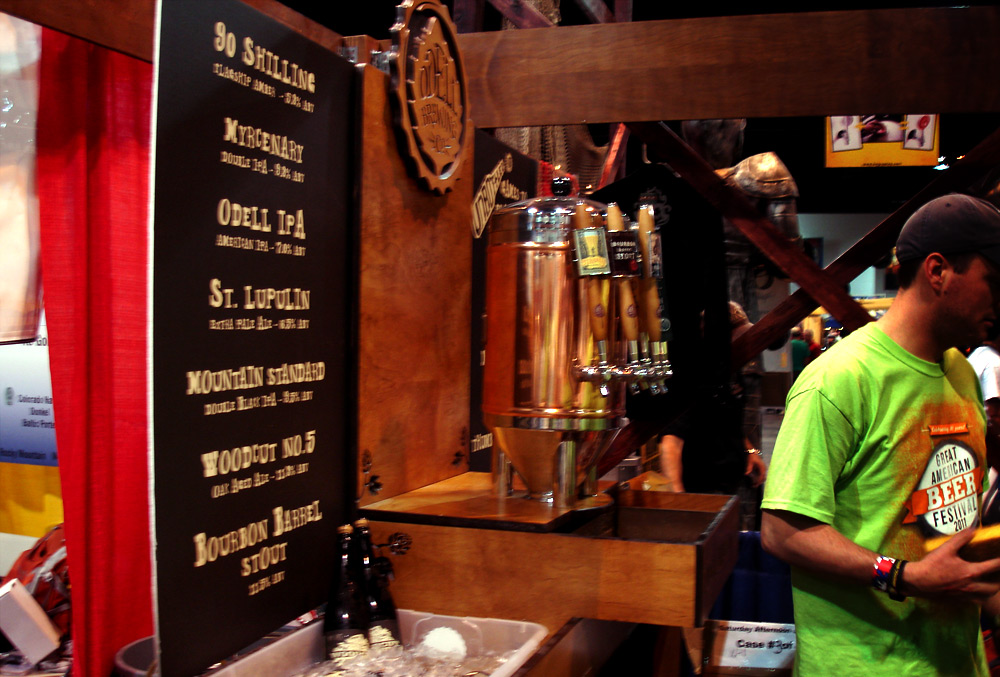 Odell's Line Up
We got a few breaks throughout the sessions so we could try other breweries and experience the festival. Odell's Brewing Company had Their Woodcut #5 and their "Bourbon Barrel Stout", both were delicious!
Firestone Walker
I took this picture so I could remember two of the beers that I tried in the evening session from Firestone Walker.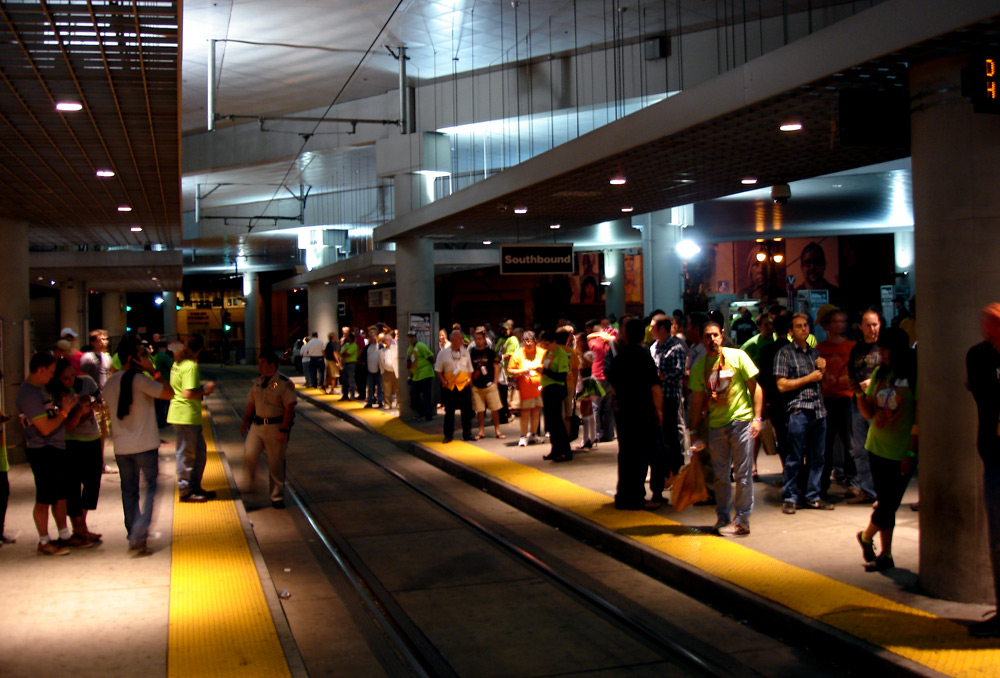 Lightrail
At the end of the night our feet hurt and we were ready to go home. We took the light rail to avoid traffic and paying for parking; the light rail was packed!