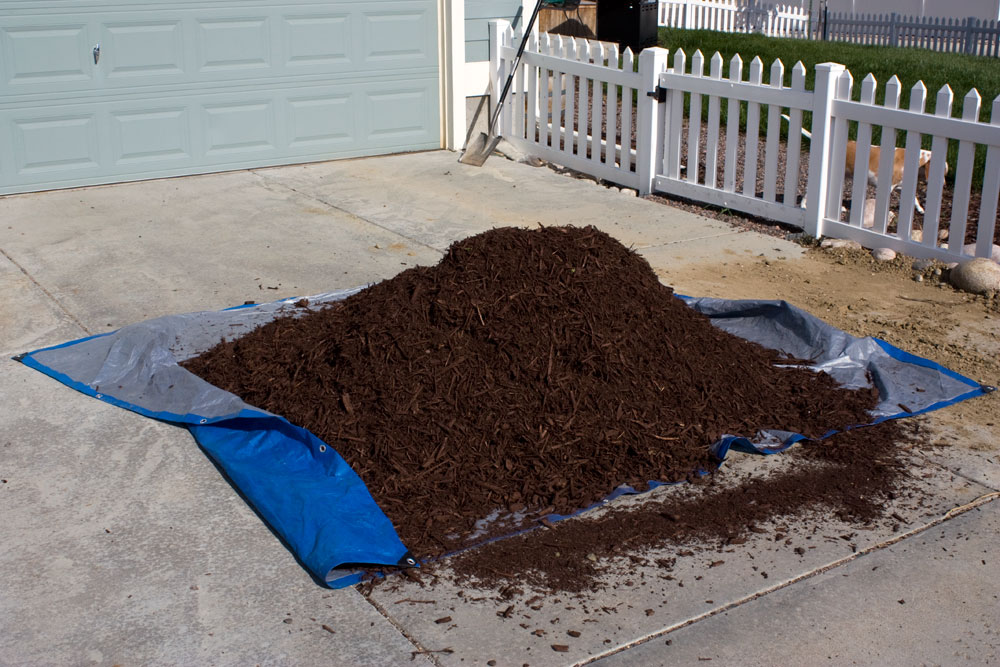 Mulch!
My dad came up this afternoon and we got one cubic yard of mulch. We should have gotten more mulch sooner, but it didn't happen. This picture is of the entire amount.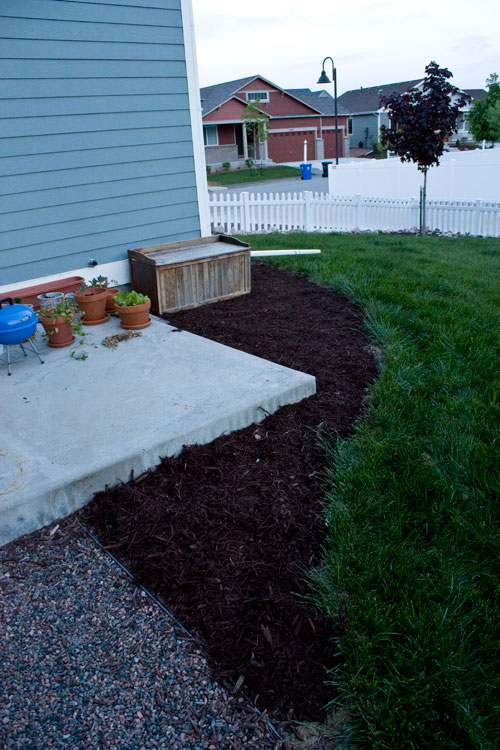 4 Loads
The is four loads of mulch. I think I will need a little bit more!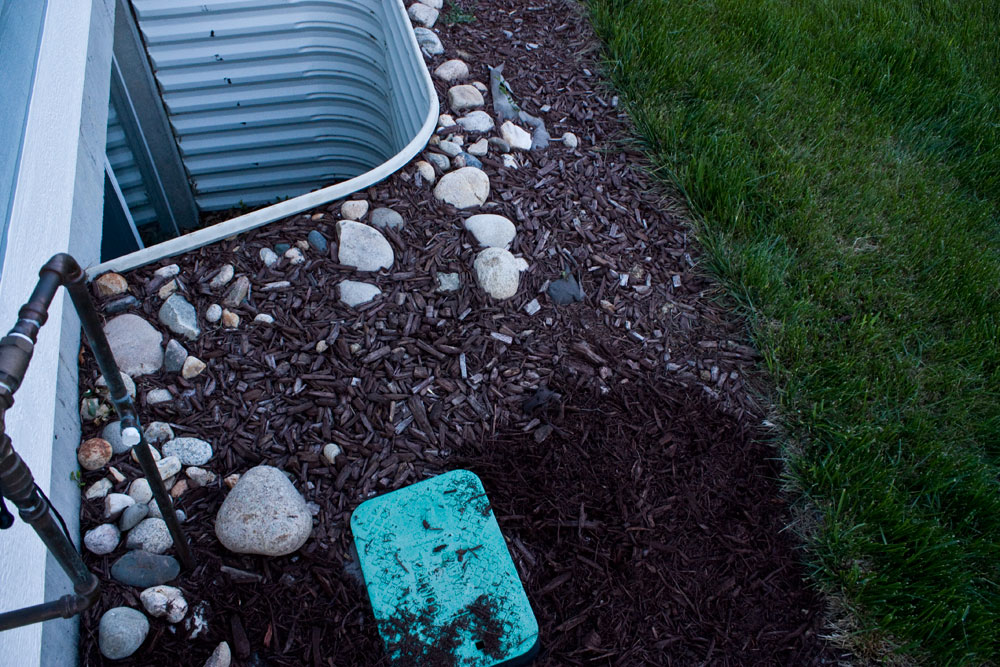 Old vs New
The old mulch has larger pieces and has been bleached by the sun. The new mulch is stringer and is the color of our original mulch.