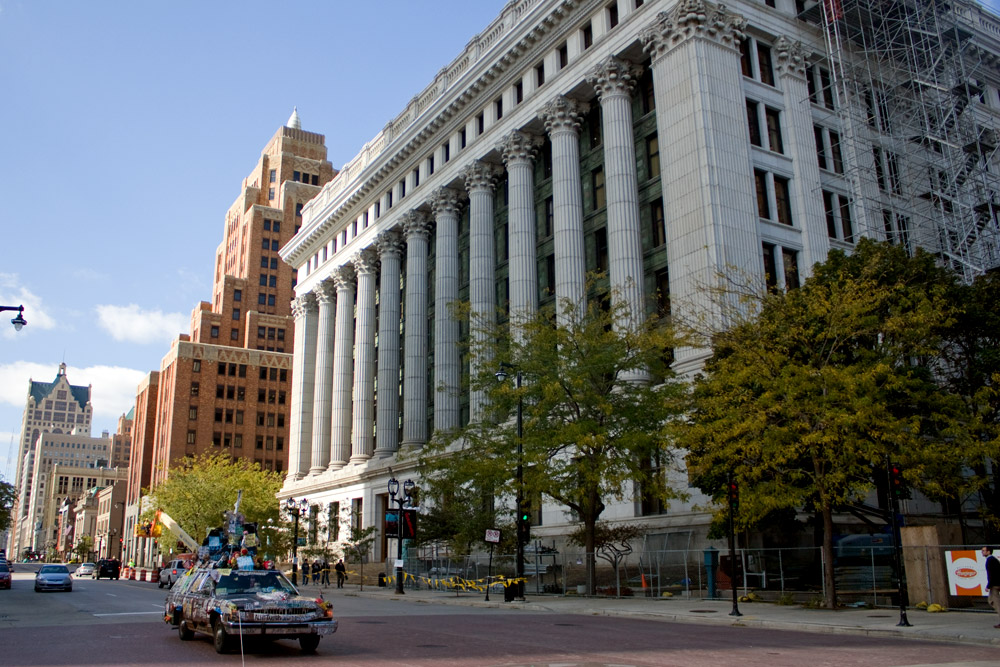 I'm Back
I am back from the High Ed Web Dev conference in Milwaukee. I meet a bunch of really cool people and saw a few good presentations. We had internet at the hotel and conference site but I busy pretty much all day so I couldn't take any pictures or post any photos.
After the conference ended yesterday, I had some extra time to wander around the city and take some pictures.
This photo was a wonderful accident. The building was under construction so I had to get an angle that didn't have any cranes in it. Right after I took the picture I noticed this car go by that was covered in junk. Not until I got back to Colorado did I know that I had captured the car.