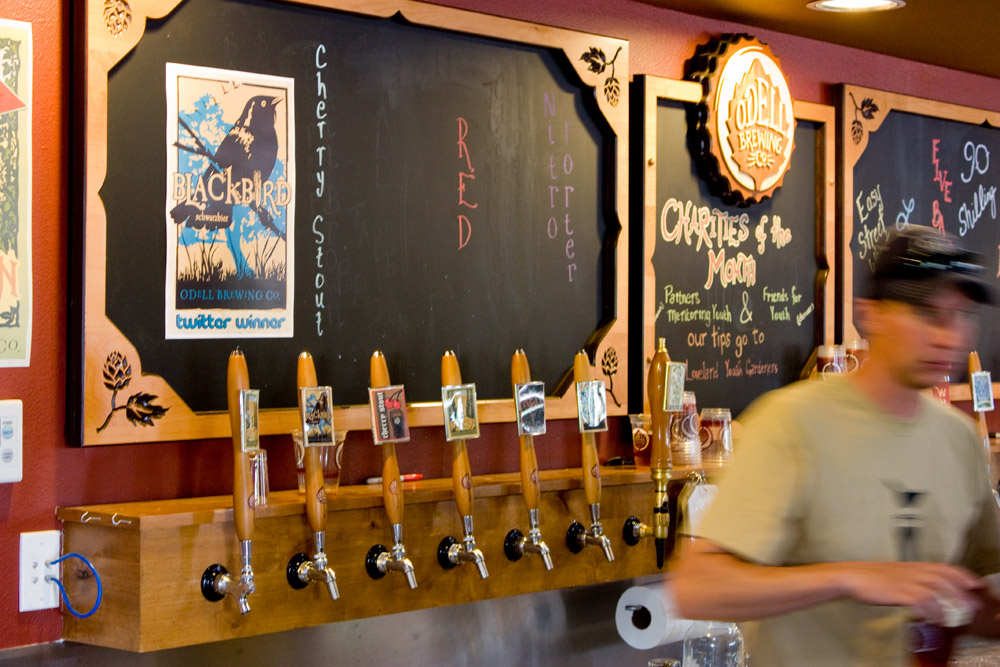 Blackbird Tapping Party
Yesterday Odell Brewing Company had a celebration for their Twitter brew, Blackbird. If you have been following my blog you know that I came up with the design for the brew. It was really cool to see my first ever print design in the real world. Odell's is planning on making shirts based on the design and also giving me an actual tap next week. I will let you know when they are in.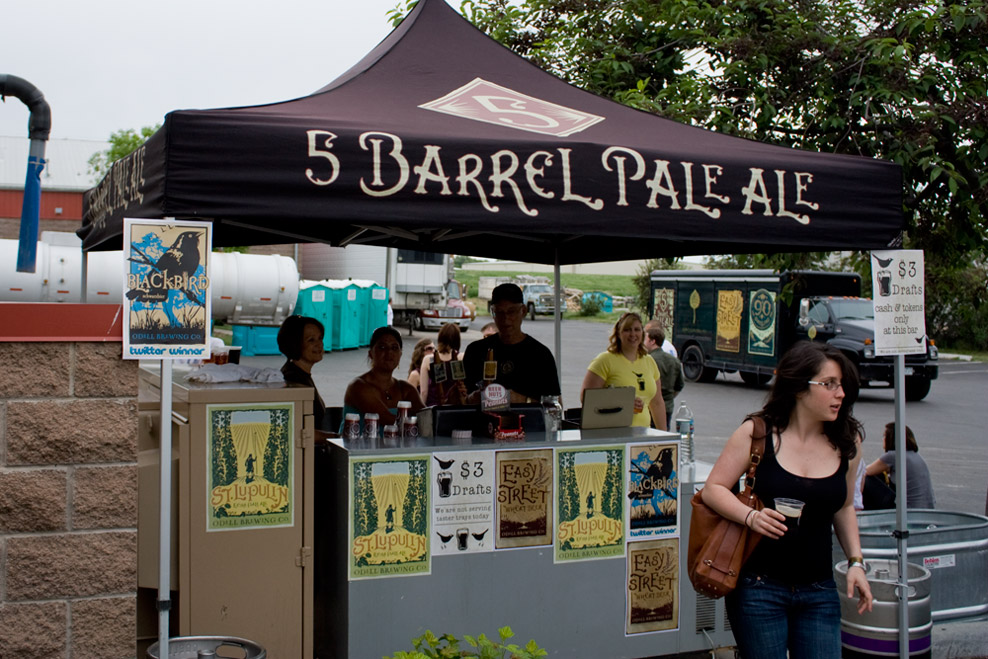 Booth
Posters of my design were scattered throughout. They are going to get me one next week when I stop by.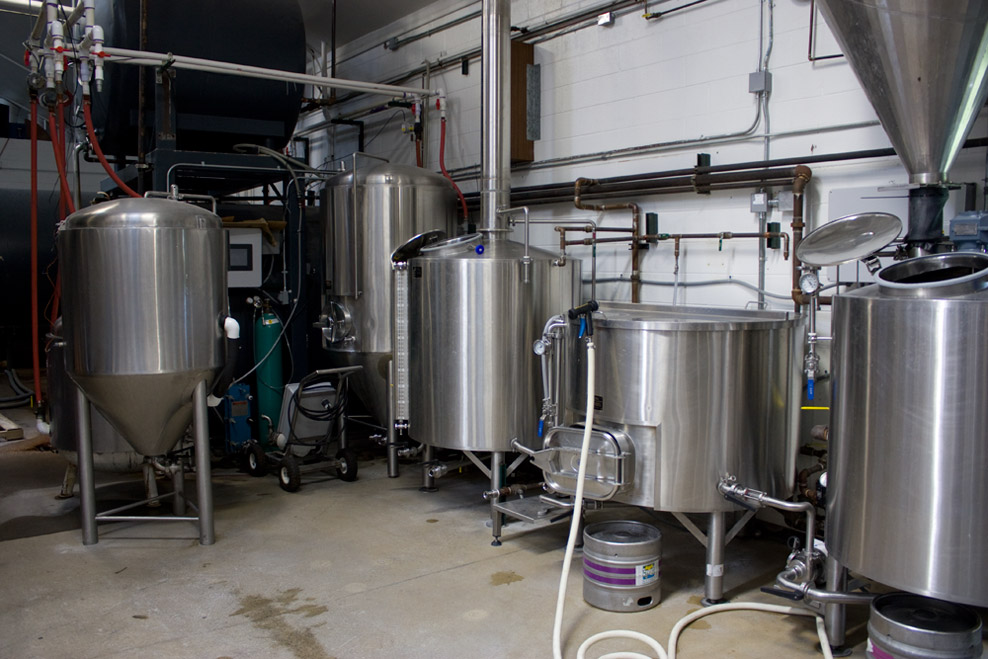 Five Barrel System
This is where Blackbird was made, in their five barrel system. Five barrels is about 10 kegs worth of beer.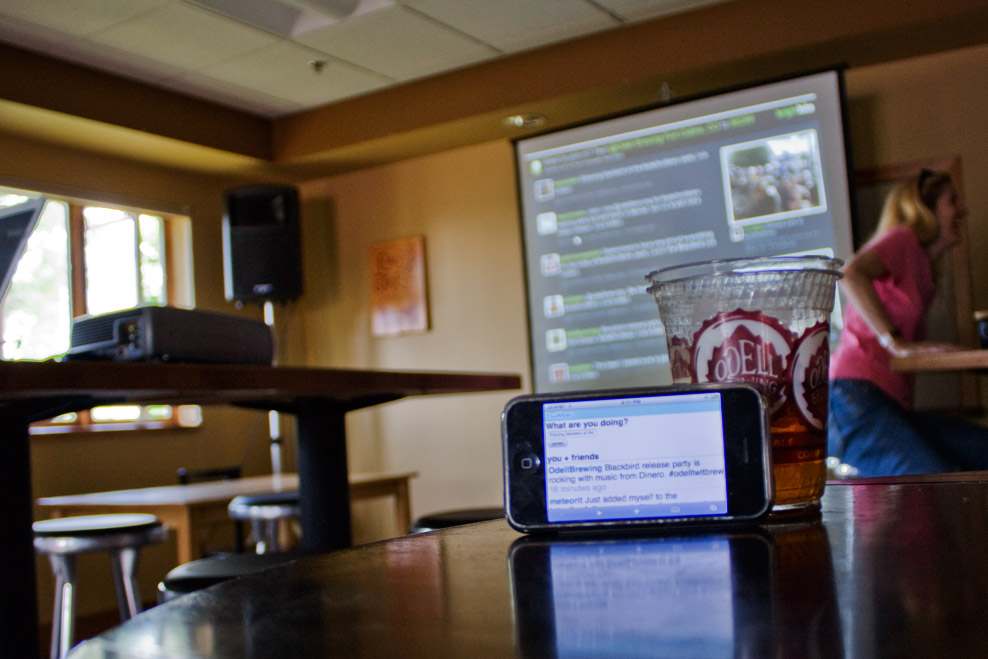 Twitter
Since the beer was crafted using Twitter, they had a projector on the wall that had all the tweets with the words #odelltwitbrew in them.