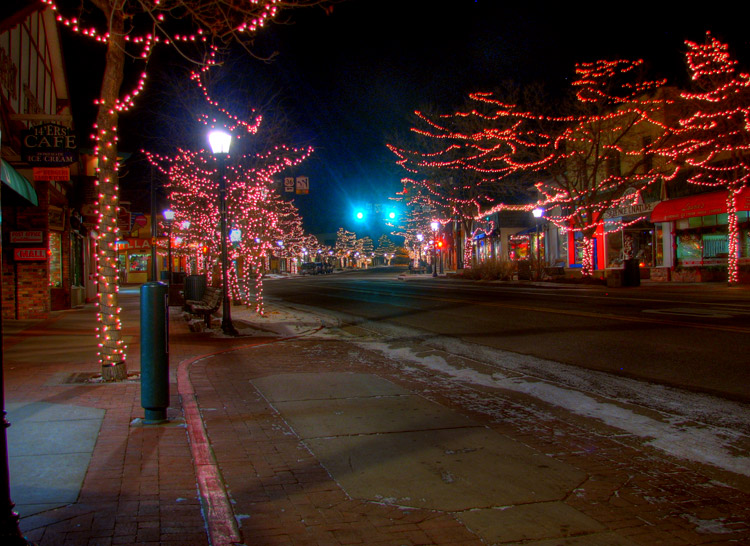 Estes Park
This is Estes Park; picture taken during our 7 hour trip to Steamboat Springs.
I have used Google Maps / MapQuest / Yahoo Maps for years now and they have always given me "good enough" directions. Sure there was the occasional "make a u-turn" that didn't make sense, but I was always able to get to my location without too much trouble.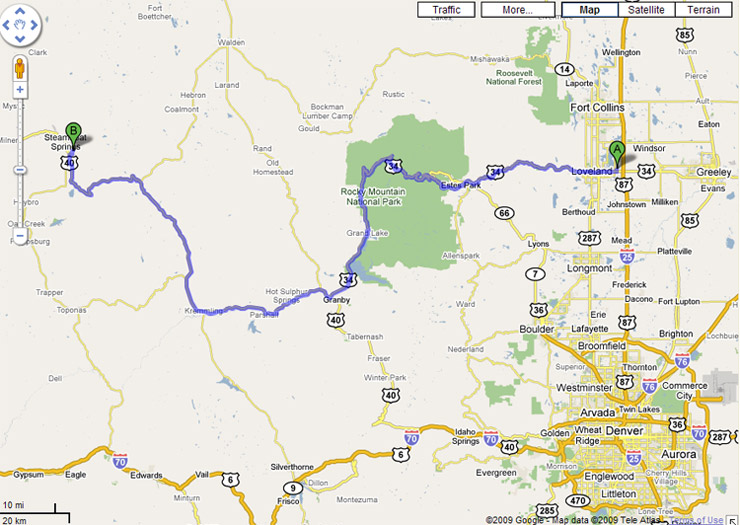 Intended Route
We were traveling to Steamboat Springs for the annual ski trip. Google recommended we take highway 34 through Rocky Mountain National Park. As we enter Rocky Mountain National park there is only one lane open, we don't think much of it, and were happy that they weren't charging a toll at 9:30 in the evening. We get about an hour into the park and come across a "Road Closed" sign.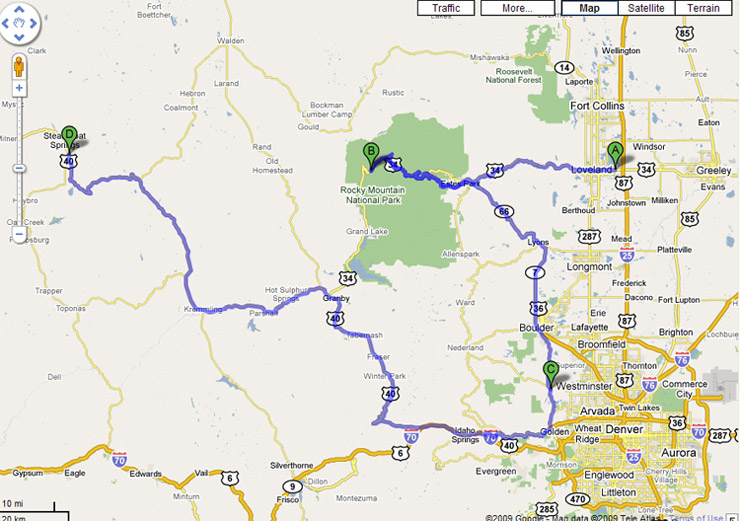 Actual Route
From there we had to back track to Estes Park, drive down to Boulder to I-70 which connected up to highway 40 (the highway we were looking for.) As you can tell there is a road above Rocky Mountain National Park (Poudre Canyon) and we were thinking of taking that, but neither of us had driven it, and after being delayed, we figured I-70 would be the safest and most unlikely to be closed. The original trip estimate was a little over 3 hours; we got in at 4:20am and it took 7 hours. On our way back, we took I-70 and it took 5 hours.