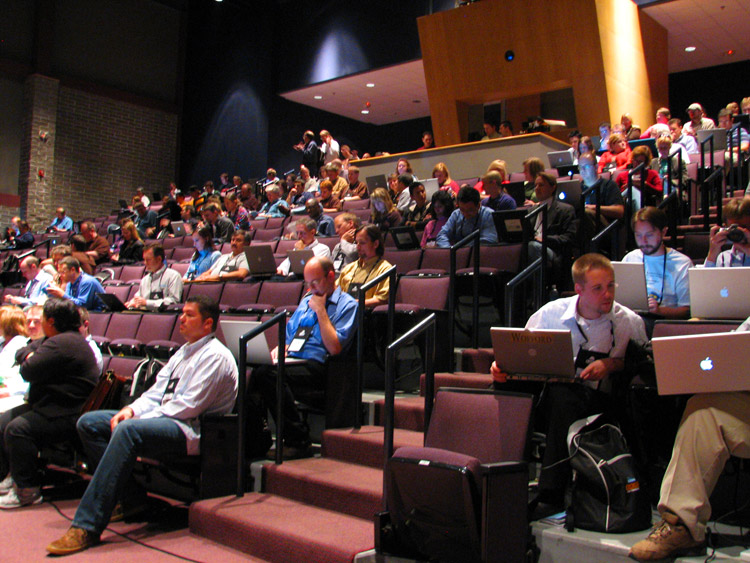 Last day of the Conference
Today is the last "day" of the conference. The conference wraps up at noon after the last lunch. I have had a lot of fun and have learned quite a bit. When I get back to the office on Thursday I am going to have to do a lot of research on new technologies that I have learned about here.
This is the theater in the Student Building at Missouri State. This was used for both keynotes. Yesterday's keynote was about social networks and how they have developed and how to build your own. I am thinking this could be good for my flute site, which has been static for quite a while.
The group that I have been hanging out with is from Calvin College from Grand Rapids Michigan. I haven't taken too many pictures but they have so I am hoping to get copies of their photos. Last night we went to the Discovery Center ( a museum near our hotel) and afterwards went to Steak and Steak (which apparently is a big deal for the east coast).