Christmas Tree
This weekend Michelle and I decorated the Christmas tree. My family has a huge random collection of ornaments and when I helped them decorate the tree they would be placed randomly upon the tree. When I helped Michelle decorate her tree I realized that not every family was like that. Her ornaments were from a set (a collection if you will) and all matched.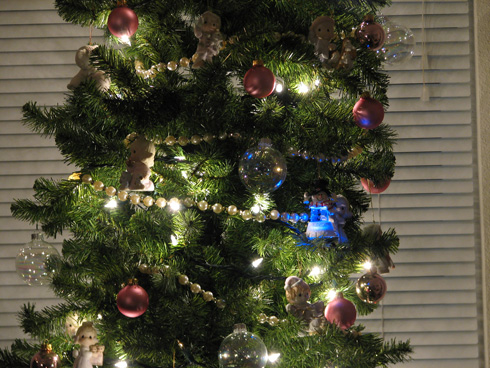 Close up
This is a close up of the middle of the tree. If you notice on the right there is a bright blue light, this was the only blue on the tree and it was an ornament that Michelle gave me.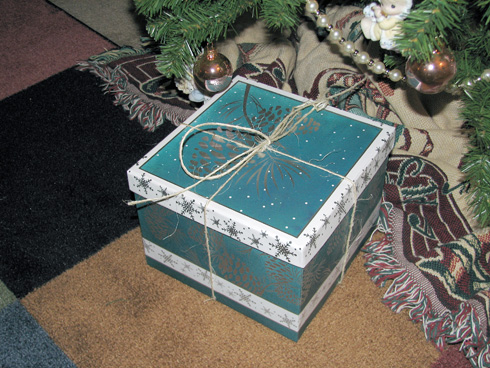 Present
I have absolutely no idea what this is. However, Michelle thought I would peek in the middle of the night (even though I promised I wouldn't) so she got some twine and wrapped up in a nice little bow; and I thought ribbon was fashionable.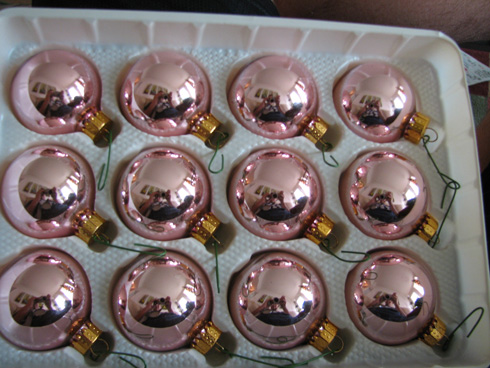 Ordainment
Yesterday's photo was similar to this one. I took a bunch of them but unfortunately there wasn't enough light and I couldn't keep the camera still for 1/2 of a second. If you have ever tried it is a long time!