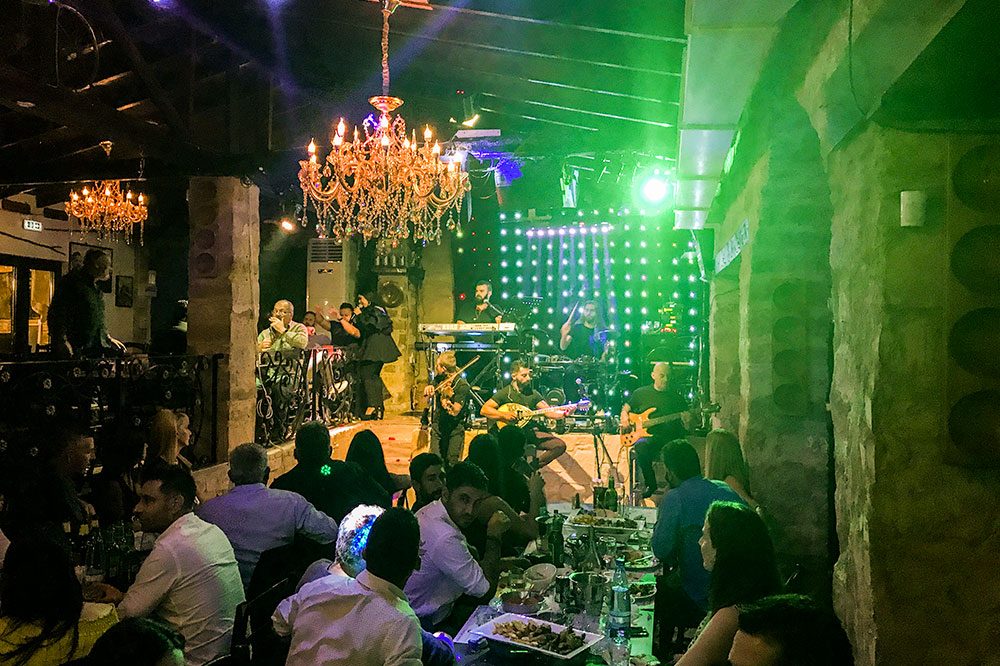 We went to Taverna Eparxiaki, a Greek restaurant in Limassol this evening to celebrate Nayia's birthday. Music and dancing are a big part of Greek and Cypriot culture.
I took a lot of photos, but my phone doesn't do well in low light so many of them turned out blurry.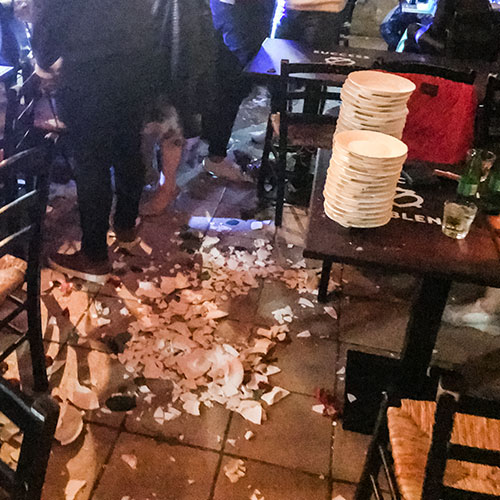 Plate Smashing
This was a true Greek experience where people paid to buy stacks of plates that they could smash onto the floor. I tried to get video, but the resolution was fairly low.